Home prices continue slide
With 8 cities hitting new price lows since 2007, fears persist that 2011's start could be even rockier.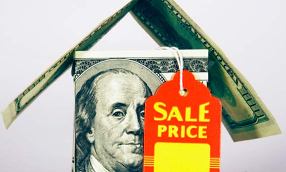 President Barack Obama's State of the Union address is still a few hours off. But two reports released today already have shed light on the state of the economy.
The S&P/Case-Shiller Home Price Index reports a 1% decline in home prices between October and November. This comes on the heels of a 1.3% decline in October and marks the fifth straight month of price slides. Case-Shiller's 20-city composite index, composed of the nation's 20 largest metropolitan areas, showed prices 1.6% off November 2009's pace; the 10-city index was down 0.4% in that time. Eight cities hit new price lows since their peaks in 2006 and 2007.
Meanwhile, the Federal Housing Finance Agency's House Price Index held steady in November after a slight decline in October. Less-watched than Case-Shiller, this index tracks only sales involving loans that Fannie Mae and Freddie Mac back.
Now cynics in the house need only point to a calendar to deflate the impact of these November stats. After all, existing-home sales surged in December. Experts also predict a slight monthly uptick in December's new-home-sales data, to be released tomorrow.
But another view treats these reports less as breaking news and more as qualifiers for some of the theories tossed around as 2010 closed. And that view looks in one direction: Some of our worst fears about the housing market — and, by association, the economy — may in fact be coming true.
Post continues below video
So what's so bad about five months of home-price declines in 20 major metros? Wouldn't that lower the barrier of entry to homeownership?
Sure. But it also means homes are worth less, which makes it tougher for homeowners to sell or refinance. Which makes it tougher for many to pay off their loans. Which leads to more foreclosures, more foreclosure home sales and, ultimately, more home-price declines. Which all kind of looks like a downward spiral.
As the National Association of Realtors noted in its December existing-home-sales report, distressed properties are of particular concern, as their reduced prices are a large factor in the overall price decline. Distressed-home sales comprised 36% of all home sales in December, up from 33% in November, according to the association. The Campbell/Inside Mortgage Finance HousingPulse Distressed Property Index (via Calculated Risk) put that share at 47.5% — and as high as 66% in California.

Worse, speculation abounds that banks may be holding off listing some distressed properties on their books. And by "some," think 44 months' worth of so-called "shadow inventory," according to MSN Money's Smart Spending blog. The impact:
• Three years of suppressed — and depressed — housing prices.

• Three years more to wait before you can put your home on the market without competing with abandoned, run-down foreclosures. (These days foreclosures are a quarter of home sales, nationally.)

• Three years of limbo for defaulting homeowners whose banks start foreclosing, then fail to follow through. (This MarketWatch story illustrates the consequences for one homeowner.)
Home prices also factor into Obama's primary talking point tonight: jobs. As the Miami Herald recently wrote, more unemployed workers are unable to relocate for a job because they own a house they can't sell or can't sell for the price they need:
Depressed housing values … have helped frustrate the recovery by tying so many workers to their homes, analysts say. A July paper by the International Monetary Fund concluded the U.S. unemployment rate of 9.4 percent is probably about 1 percentage point higher than it would be if workers weren't tied down by the depressed housing prices.
— Tony Stasiek is a producer/editor at MSN Real Estate. He's the former editor of two leading mortgage-industry magazines and has worked as a newspaper editor and reporter.

Unfortunately, prices will continue to tumble and foreclosures will continue to flood the market until someone in Washington wakes up and notices that what they are doing is making the situation much worse.  They continue to make it much harder to buy a first home by increasing costs.  This cuts demand which, in turn, reduces values.  Reduced values causes foreclosures because if people have insufficient equity to cover selling costs, they go into foreclosure.  Foreclosures flood the market and, because demand is hampered, the cycle continues.
Are you sure you want to delete this comment?
FIND YOUR DREAM HOME OR APARTMENT
msn real estate is social
WHAT'S YOUR HOME WORTH?
HOME IMPROVEMENT PROFESSIONALS
more on msn real estate