Phoenix leads another list of 'turnaround towns'
Hard-hit Florida towns dominate the list of areas deemed recovering, according to Realtor.com data. Boise, Idaho, joins the Sunbelt cities in the top 10.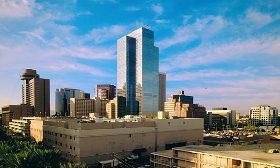 Some of the dogs of the foreclosure crisis are now showing up as the darlings of the recovery – as least as it can be measured by statistics so far.
Realtor.com's latest list of the "Top Turnaround Towns" is led by Phoenix, which suffered a 60% drop in real-estate values during the bust and has been in the forefront of the foreclosure crisis.
Investor activity and declining inventory, leading to higher list prices, helped Phoenix top the latest "turnaround towns" list. It ranked second last quarter, after Miami, which fell to No. 2. According to the Realtor.com data, the median list price in Phoenix is up 26.94% over last year, and inventory was down 48.04%.
Post continues below
Joining Phoenix on the list were 11 Florida towns, starting with Miami in second place (median list price up 24.32% and inventory down 48.03%) and Orlando in third (median list price up 11.54% and inventory down 41.58%). The remaining Florida towns listed in the top 25 were Naples, Fort Myers-Cape Coral, Lakeland-Winter Haven, Sarasota-Bradenton, Tampa-St. Petersburg, Punta Gorda, Jacksonville, Fort Lauderdale and Daytona Beach.
The only town not in Florida or Arizona to rank in the top 10 was Boise, Idaho, where the median list price was up 17.53% and the inventory was down 36.87%.
The other towns in the top 20 were Dallas, ranked 12th; Washington, D.C., 13; Bakersfield, Calif., 16; Fort Worth-Arlington, Texas, 18; Grand Rapids-Muskegon-Holl​and, Mich., 19; and Minneapolis-St. Paul, 20.
Rounding out the list of the top 25 turnaround markets were Iowa City; Portland, Ore.-Vancouver, Wash.; Detroit; San Jose, Calif.; and Seattle-Bellevue-Eve​rett, Wash. You can see all the data here.
To develop its rankings, Realtor.com compared data from the first quarter of 2011 and the first quarter of 2012, looking at year-over-year median listing-price change, median age of inventory, change in inventory levels and unemployment rates. Its algorithm also took into account searches at Realtor.com and the number of searches versus the number of listings.
Whether recovery will hold in these towns is anyone's guess. In Florida, for example, one reason for the reduction in inventory has been a slowdown in the foreclosure process, and inventory could rise again as foreclosures get back into gear. But, as in Phoenix, Florida has drawn a lot of investor interest, which may continue to keep inventory low and prices stable.
What do you see? Does this report give us a true snapshot of cities where the housing recovery is under way, or are there important factors that weren't included in these calculations?
About Teresa Mears
Teresa Mears is a veteran journalist who has been interested in houses since her father took her to tax auctions to carry the cash at age 10. A former editor of The Miami Herald's Home & Design section, she lives in South Florida where, in addition to writing about real estate, she publishes Miami on the Cheap to help her neighbors adjust to the loss of 60% of their property value.
msn real estate is social
FIND YOUR DREAM HOME OR APARTMENT
WHAT'S YOUR HOME WORTH?
HOME IMPROVEMENT PROFESSIONALS
from our partners