Did mass hysteria cause the housing bubble?
A new report by the Federal Reserve Bank of Boston suggests that the mortgage crisis was caused not by bad policy or a failure of regulation but a shared delusion about home prices.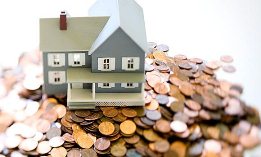 What caused the housing bubble?
It wasn't caused by bad mortgage products, homeowners who were misled by mortgage pros or the easy availability of credit, argues a new report by the Federal Reserve Bank of Boston.
Instead, the bubble was caused by a collective euphoria on the part of homebuyers and mortgage investors over rising prices and the mistaken contention that home values would continue to rise.
Post continues below
Many of the factors that were blamed for the mortgage crisis — complicated adjustable-rate mortgages, complex securitization, lack of government regulation — are no more to blame for the housing bubble than they were for the Dutch tulip bubble of the 1630s, economistsChristopher Foote, Kristopher Gerardi and Paul Willen argue in their report.
The Wall Street Journal summarizes the 12 "facts" laid out in the report, starting with reporting that resets of adjustable-rate mortgages were not responsible for defaults.
The Boston Fed economists aren't the first to argue that "irrational exuberance" played a major role in the housing crisis. As early as 2005, Yale economist Robert Shiller wrote in a book of the same title that the housing bubble was going to burst.
The "bubble fever" infected both borrows and lenders, the Boston Fed report says.
"If both groups believe that house prices would continue to rise rapidly for the foreseeable future, then it is not surprising to find borrowers stretching to buy the biggest houses they could and investors lining up to give them the money," the economists wrote.
"… In short, higher house-price expectations rationalize the decisions of borrowers, investors and intermediaries — their embrace of high leverage when purchasing homes or funding mortgage investments, their failure to require rigorous documentation of income or assets before making loans, and their extension of credit to borrowers with histories of not repaying debt. … The bubble theory therefore explains the foreclosure crisis as a consequence of distorted beliefs rather than distorted incentives."
The last part of the report, where the authors discuss government policy in response to the crisis, is particularly interesting. The government response to the crisis has presumed that it was a failure of regulation and the structure of the mortgage market. But the authors contend that no amount of regulation would likely have tamped down the "mass delusion" that led to the bubble.
What do you think? Would more regulation have tempered the crisis? Or will we see another bubble, spurred by new delusions, sometime in the future?
FIND YOUR DREAM HOME OR APARTMENT
msn real estate is social
WHAT'S YOUR HOME WORTH?
HOME IMPROVEMENT PROFESSIONALS
more on msn real estate