Turn McMansions into affordable housing?
As Americans' tastes move to smaller homes, some are suggesting that it makes sense to split giant suburban houses into apartments for several families.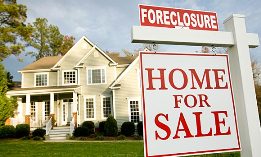 This is one of the most interesting ideas we've heard lately:
You know all those suburban McMansions no one wants anymore?
Turn them into affordable housing, suggests Arthur C. Nelson, director of the Metropolitan Research Center at the University of Utah.
"When you add up the spaces and how they're distributed, the typical McMansion can be occupied by three to five households with their own splendid privacy, their own large space," Nelson said to Emily Badger at The Atlantic Cities.
Post continues below
Nelson isn't the first to make such a suggestion in response to a nationwide glut of giant homes in the suburbs at a time when Americans want smaller homes closer to work and entertainment.
In a book published earlier this year called "
In-laws, Outlaws, and Granny Flats
: Your guide to Turning One House into Two Homes," Michael Litchfield provides instructions on how to turn a larger home into two smaller living spaces.
"So here's what I'd propose as one element of a national housing solution," he writes at Fine Homebuilding. "When buildings beyond a certain size come up for sale — especially foreclosed or distressed sales — allow the new owners to create a second unit."
This sounds like heresy to suburbanites, but turning large single-family homes into apartments isn't that unusual. My first college apartment (and probably yours, too) was a large single-family home that had been split into three units. Similar small apartment buildings are common in city centers throughout the United States.
Encouraging "granny flats," carriage houses and other types of small additional living units near urban mass transit has been encouraged in cities as diverse as Miami and San Francisco. Basement and garage apartments also abound, mostly in older urban neighborhoods.
Badger's article explains how today's existing housing stock doesn't match what people want. According to Nelson's research, 43% of U.S. residents live on large lots, but only 25% want to. About 38% say they would like to live in attached housing such as an apartment, town house or condo, but only 28% do.
Maria Stuart wonders about the future of Livingston County, Mich., once a desirable upscale suburb outside Detroit that is not nearly as popular as it used to be. She writes:
Communities are creating policies and spending time and money to fix up thousands of properties left in limbo by foreclosure. These aren't homes in decaying core cities; these are homes in upscale communities, homes where the grass isn't being cut and the pools aren't tended.

Some planners predict McMansion subdivisions will provide the affordable housing of the future. The behemoth houses will get carved into apartments for the poor, who will be driven from urban areas by home prices rocketing upward because suburbanites are moving in.

It's not so far-fetched an idea. Large homes in cities were divided into apartments and left for the poor in the 1960s and 1970s, as people of means fled to upscale, suburban commuting oases like Livingston County.
Do you think the McMansions of today are the affordable housing of tomorrow? Let us know in the comments below.
Are you sure you want to delete this comment?
FIND YOUR DREAM HOME OR APARTMENT
msn real estate is social
WHAT'S YOUR HOME WORTH?
HOME IMPROVEMENT PROFESSIONALS