FHA raising costs, tightening rules
Homeowners will have to pay mortgage insurance for the life of the loan, and borrowers of more than $625,000 are likely to face higher down payments.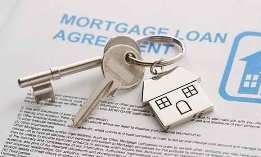 In an effort to shore up its financial foundations, the Federal Housing Administration is making some changes in its loan programs.
Since the real-estate bust, FHA loans have become more popular. Those government-backed loans allow down payments as low as 3.5% and are more lenient in their credit and document standards than other loans, including those backed by Fannie Mae and Freddie Mac.
One change that will affect all FHA borrowers is that the mortgage insurance premiums, the equivalent of private mortgage insurance, will stay in effect for the life of the loan. Now, borrowers can ask to have that payment eliminated after their equity has grown to 22%, similar to the rules for PMI borrowers. The change takes the FHA back to its policy before 2001.
The cost of the mortgage insurance premiums also will rise, by 0.1% on regular mortgages and 0.05% on loans of more than $625,000. That will make the annual cost up to 1.25% for regular loans and up to 1.6% in high-cost areas where FHA insures more expensive loans. The increase will add about $13 a month to the payment on a $150,000 loan.
The FHA also is proposing that down payments be increased to a minimum of 5% for loans of more than $625,000.
Other pending changes would:
Lower the upfront costs on reverse mortgages to homeowners over 62 while lowering the available payout. The consolidation of two FHA reverse-mortgage programs into one with these changes goes into effect April 1.

Require manual underwriting for loans to borrowers with credit scores below 620 and a debt-to-income ratio of more than 43%.

Create a new homeowner counseling program for some borrowers, including those with previous foreclosures.
"These are essential and appropriate measures to manage and protect FHA's single-family insurance programs," FHA Commissioner Carol Galante said in a news release. "... These changes will encourage the return of private capital to the housing market and make sure FHA remains a vital source of affordable and sustainable mortgage financing for future generations of American homebuyers."
The news release also said that the FHA is going to go after companies that are aggressively marketing FHA mortgages to homeowners who lost their homes to foreclosure. Those homeowners are eligible for FHA mortgages after three years have passed, assuming they meet all the other qualifications. But some lenders are advertising that the FHA guarantees to issue those mortgages, which is not true.
FIND YOUR DREAM HOME OR APARTMENT
msn real estate is social
WHAT'S YOUR HOME WORTH?
HOME IMPROVEMENT PROFESSIONALS
more on msn real estate