Housing saved from 'fiscal cliff'
The mortgage-interest deduction survives, at least for now. Homeowners also will be spared tax on qualifying forgiven mortgage debt, and a few tax breaks that expired in 2011 are back.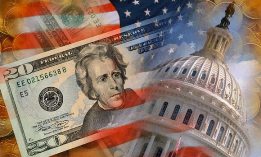 The housing industry dodged two bullets in the latest congressional action, managing to keep itself from falling off the fiscal cliff, to mix a few metaphors.
The legislation passed by Congress this week extended the 2007 tax break for homeowners whose mortgage debt is forgiven. It also preserved the mortgage-interest tax deduction. In addition, Congress preserved the $250,000/$500,000 capital-gains tax exemption on home sales.
Homeowners even got two expired deductions back. Once again, homeowners will be able to deduct their private mortgage-insurance premiums on their income tax returns, a tax break that had expired in 2011. The new legislation extends the break through 2013 and makes it retroactive for 2012.
Post continues below
Plus, the tax credit for home-energy improvements (up to $500) was restored. It, too, was made retroactive to 2012.
"This is a meaningful win for the housing lobby generally and more specifically the mortgage insurance industry," said Isaac Boltansky, an analyst for Compass Point Research & Trading, quoted by Bloomberg. "The mortgage finance establishment fared relatively well."
The Mortgage Forgiveness Debt Relief Act of 2007, after one extension, was scheduled to expire Dec. 31, 2012. Congress extended the act for one more year. That means that homeowners who have mortgage debt forgiven, whether in foreclosure, short sales or mortgage modifications, will not have to pay federal income tax on the forgiven debt – if the money was used to buy, build or substantially improve their primary residence.
For now, the right to deduct the interest you pay on your mortgage from your taxable income also survives, though taxpayers with incomes of more than $250,000 will be subject to limits on total deductions.
Plus, Congress put off dealing with the deficit, so the mortgage-interest deduction could be back in play again once budget talks resume. That benefit costs the U.S. Treasury more than $100 billion per year.
The National Association of Realtors has more details about housing-related provisions in the fiscal cliff legislation.
FIND YOUR DREAM HOME OR APARTMENT
msn real estate is social
WHAT'S YOUR HOME WORTH?
HOME IMPROVEMENT PROFESSIONALS
more on msn real estate