FHA delays collections rule
Lenders had feared that up to 20% of borrowers could be cut out of the market if the new rule barring loans to clients with more than $1,000 in collections accounts went into effect.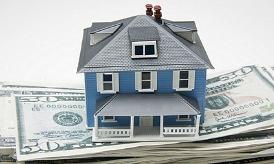 In the new world of tighter credit, mortgage lenders are looking for ways to add more guarantees that borrowers will not default on their loan.
One new rule, which had been scheduled to go into effect April 1, would deny Federal Housing Administration loans to anyone who had more than $1,000 in disputed or unpaid collection accounts.
After estimates that the change in policy could put up to 20% of FHA mortgage applicants out of the market, the FHA has delayed implementation of the rule for three months and will collect additional comment.
Post continues below
Previously, collection accounts on a credit report did not scuttle the loan. Instead, it knocked it into manual underwriting, and borrowers allowed to explain the collection. For example: Perhaps it was in error, but the borrower had not yet persuaded the collection company.
FHA loans are favored by first-time and less affluent homebuyers because they can buy a house or condo for as little as 3.5% down.
Although denying loans to people who have not paid their bills in the past seems logical, the practices of the credit-collection industry make it quite possible that people could have old or erroneous collections data in their records.
Syndicated columnist Kenneth R. Harney talked to Jeremy House, a loan officer in Arizona, who noted that many Americans have old medical collections accounts, valid or not, in their files. Harney wrote:
House cited the example of an applicant with a FICO score of 770 who recently discovered that two new medical collections had popped up on his credit reports. The applicant said he had no knowledge of the unpaid bills or the doctor, and believes them to be in error. But the appearance of the collection items knocked his FICO score down to 655. Under the new FHA policy, it could take months to dispute and resolve the issue.
Although the new policy has been delayed, at least until July 1, Harney's advice to consumers still stands: If you're thinking of buying a house, get a copy of your credit report well in advance so you have time to dispute any errors.
FIND YOUR DREAM HOME OR APARTMENT
msn real estate is social
WHAT'S YOUR HOME WORTH?
HOME IMPROVEMENT PROFESSIONALS
more on msn real estate