Foreclosure may be hazardous to your health
Studies find link between foreclosures and stress-related health issues. Should health care be part of mortgage negotiations?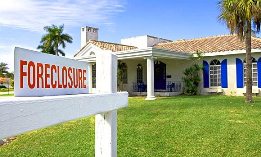 We know that foreclosures are bad for the health of a community. New research indicates they may be bad for the health of individuals as well.
Considering that economic woes can be very stressful that the poor health of a wage earner is often the reason a family's home goes into foreclosure, we could guess that there would be a correlation between health problems and foreclosures.
Janet Currie of Princeton University and Erdal Tekin of Georgia State University looked at foreclosures and health in Arizona, California, Florida and New Jersey, four states with a high rate of foreclosure.
"You see foreclosures having a general effect on the neighborhood," Currie told The Wall Street Journal. "Everybody's stressed out. There is a connection between people's economic well-being and their physical well-being."
In a separate study in 2008 of 250 people undergoing foreclosure, Craig E. Pollack of Johns Hopkins University and Julia F. Lynch of the University of Pennsylvania found that 32% of the study subjects missed doctor's appointments and 48% didn't fill prescriptions. More than a third reported symptoms of major depression.
Post continues below
Pollack and Lynch wrote in an op-ed piece in Sunday's New York Times:
Foreclosure is not just a metaphorical epidemic, but a bona fide public-health crisis. When breadwinners become ill, they miss work, lose their jobs, face daunting medical bills — and have trouble making mortgage payments as a result.

But that is only part of the story. A growing body of research shows that foreclosure itself harms the health of families and communities.
Currie and Tekin published their survey results in the National Bureau of Economic Research. They found that every additional 100 foreclosures brought:
A 7.2% increase in emergency room visits and hospitalizations for hypertension.

An 8.1% increase in diabetes among people 20 to 49.

12% more visits related to anxiety among people 20 to 49.

39% more visits for suicide attempts among people 20 to 49.
The researchers didn't find any increase in cancer or in elective surgeries in areas with more foreclosures, indicating that stress-related illnesses were the most likely result of increased foreclosures.
Neither study proved that foreclosures caused the health problems. People facing health problems often run into financial problems, and financial problems short of foreclosure also lead to stress and stress-related illnesses.
In their op-ed piece, Pollack and Lynch argued that solutions to the mortgage foreclosure crisis should include help with health issues. They write:
For one thing, the settlement negotiations with the financial services industry over mortgage fraud and abuse should include money for health care. Millions of Americans are locked into mortgages they can't afford. If we can't help them stay in their homes, the least we can do is help them stay alive.
FIND YOUR DREAM HOME OR APARTMENT
msn real estate is social
WHAT'S YOUR HOME WORTH?
HOME IMPROVEMENT PROFESSIONALS
more on msn real estate