They're rich, they're famous and they're renting
Celebrities who can afford to buy a home are leasing their digs, sometimes from each other. Diane Keaton likes Meg Ryan's place.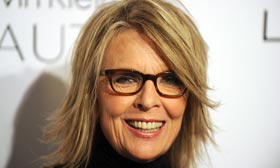 More people are becoming renters these days, some by necessity and some by choice.
Among those are celebrities who surely have the money to buy a home, if they chose.
One famous renter is Mark Zuckerberg, the founder of Facebook, who recently moved from one rental home in Palo Alto., Calif., to another.
Lauren Riefflin wrote in the Zillow blog about a number of celebrities who are renting properties (some from each other) or who have been forced to become landlords because they can't sell their multimillion-dollar homes.
Post continues below video
Here are some of the celebrity renters who Zillow featured:
It just goes to show that, no matter how much money you have, there are times when renting makes sense.
About Teresa Mears
Teresa Mears is a veteran journalist who has been interested in houses since her father took her to tax auctions to carry the cash at age 10. A former editor of The Miami Herald's Home & Design section, she lives in South Florida where, in addition to writing about real estate, she publishes Miami on the Cheap to help her neighbors adjust to the loss of 60% of their property value.
msn real estate is social
FIND YOUR DREAM HOME OR APARTMENT
WHAT'S YOUR HOME WORTH?
HOME IMPROVEMENT PROFESSIONALS
from our partners