Bank of America to forgive 150,000 second mortgages
The principal reduction is automatic and doesn't require any paperwork.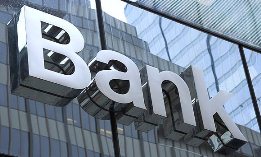 Have you ever dreamed of having your mortgage disappear?
For about 150,000 customers who have second mortgages with Bank of America, that dream is coming true. The bank is sending letters to eligible customers, informing them that the bank is planning to wipe out their second mortgages completely.
They don't even have to send in reams of documentation and wait months for an answer, as sometimes occurs in a conventional mortgage modification. The forgiveness of all the remaining principal of the second mortgage will be automatic, unless the borrower objects within 30 days.
Post continues below
Unfortunately, borrowers can't volunteer for the program. If you're eligible, you'll get a letter, the bank says. The letters started going out in July and will continue to be mailed until the end of the year.
Basically, the relief is offered to borrowers who have second mortgages — usually, home-equity lines of credit — that Bank of America owns and services and that "meet certain threshold delinquency or property value criteria, or a second lien mortgage associated with a first lien mortgage that is severely delinquent."
The forgiveness of the second mortgage won't end foreclosure proceedings on a delinquent first mortgage, the bank noted.
Most of the second mortgages involved in the initiative are in default, but the relief may also be offered to some borrowers whose second loans are not in default but who meet other criteria. The first mortgage does not need to be owned or serviced by Bank of America.
A Bank of America news release noted that the principal forgiveness was offered in conjunction with the $25 billion settlement reached with federal regulators and attorneys general. That means it's possible that other major lenders participating in the settlement may offer some relief on second mortgages.
The government's Making Home Affordable program also offers options for relief on second mortgages, including principal forgiveness, for recipients of Home Affordable Modification Program modifications.
Borrowers may have to pay state or federal income tax on the forgiven debt. This is also true of other principal reductions and debts wiped out in foreclosure or short sales.
FIND YOUR DREAM HOME OR APARTMENT
msn real estate is social
WHAT'S YOUR HOME WORTH?
HOME IMPROVEMENT PROFESSIONALS
more on msn real estate