Agents earn 6 figures from one sale a year
The world of luxury real-estate brokerage isn't the same as what average buyers and sellers experience. Helicopters and haiku may be required.
If you ever watch the HGTV shows "Selling New York" or "Selling L.A.," I am sure it has crossed your mind that you could live for a year – or more – on the commission the agent gets from selling just one of those properties.
Of course, you have to also calculate all the work the agent has to do to sell those units and the networking it requires to find he customers for homes that cost $10 million or more. In the field of luxury real estate, brokers and agents sometimes have all their eggs in one expensive basket.
Post continues below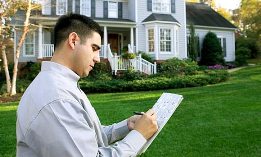 Broker Sami Hassoumi sold only one property last year – a $20 million co-op on New York City's Upper East Side, The Wall Street Journal reports. He represented the buyer.
Assuming there was another agent representing the seller, and a 5% commission -- 4% to 6% is common in these transactions, though it's all negotiable -- Hassoumi could have earned a $100,000 commission. Out of that fee would have to come any expenses, such as lunches with buyers, advertising, open houses, professional photos. If he didn't own his own agency, he'd need to pay 10% to 50% of his earnings to the brokerage.
As a self-employed person, he'd also need to pay for his own health insurance, pay both the employer's and employee's share of Social Security self-employment tax, pay his own assistants and secretaries – so maybe he'd need to do two of these deals every year to equal an average corporate salary.
But in the world of elite agents, there are those who make an excellent living on two or three deals a year – though those deals don't come easy. The WSJ's Alyssa Abkowitz writes:
Marketing trophy homes often requires extraordinary tactics. Instead of hosting an open house, hiring a photographer and printing out an informational sheet with the home's dimensions and amenities, a broker may build an entire campaign around the property. It's not uncommon to name the property, hire multiple photographers to capture the home at different times of day, fly a helicopter over the land to get aerial views and enlist a copywriter to craft two or three different brochures. Leaflets may be mailed to previous clients; promotional books are reserved for the most serious buyers.
Shari Chase of Lake Tahoe, Nev., sold only three properties last year, including a $25.5 million estate. To sell that property, she paid a copywriter $20,000 to create brochures and write haikus about the estate. Another broker spent $45,000 on photography for a $49 million sale, down from the initial $135 million asking price.
Just snapping a few photos with a point-and-shoot camera, as one of my agents did, and putting the property in the multiple listing service isn't quite how buying and selling work in the luxury world – though hiring a circus for an open house is not required.
The clients for multimillion-dollar properties often require special handling. In Sherman Oaks, Calif., a suburb of Los Angeles, agent Ben Salem takes clients looking for high-end properties up in a helicopter to preview homes.
"We want to treat them like royalty," Salem told The Los Angeles Times. "We meet them in a car, bring them to a red carpet and take them up for a tour to show them properties of interest."
FIND YOUR DREAM HOME OR APARTMENT
msn real estate is social
WHAT'S YOUR HOME WORTH?
HOME IMPROVEMENT PROFESSIONALS
more on msn real estate