Citi will let delinquent borrowers rent former home
Pilot program will be offered to homeowners facing foreclosure in six states, but you can't apply. The company will let you know if you qualify.
Citi has unveiled a new program to let borrowers who are behind on their payments stay in their home as renters. The pilot program will be offered to 500 homeowners in six states: Arizona, California, Texas, Florida, Nevada and Georgia.
"CitiMortgage remains committed to finding solutions that can ease the burdens of distressed homeowners," CEO Sanjiv Das said in a news release. "The Home Rental Program offers eligible borrowers an option to remain in their homes while avoiding the disruption of foreclosure."
Post continues below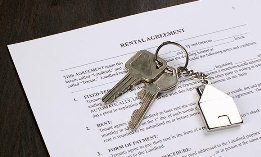 Bank of America announced a similar program in March, initially available only in Nevada, Arizona and New York. The program was expanded in May to include California. Fannie Mae has a Deed for Lease program.
Citi will not rent out the homes itself, but has sold a portfolio of mortgages to Carrington Capital Management and its sister company, Oaktree Capital Management. Carrington will run the rental program, which will require the former owners to transfer ownership of their property using a deed in lieu of foreclosure.
The monthly rent will be based on local market rates but should be less than the mortgage payment. The length of the lease will be determined on a case-by-case basis.
Homeowners in the affected states won't be able to volunteer for the program but will be chosen by the company. Only those whose loans were in the portfolio sold to Carrington will be eligible. Among the other qualifications, borrowers:
Are not eligible for a loan modification but are able to pay rent.

Are underwater (owe more than their home is worth).

Are at least 120 days behind on their payments.

Are owner-occupants.
"Offering alternatives for borrowers looking to stay in their homes and simultaneously relieving their distress is core to the operating principles of our firm and will help substantially in the overall housing-market recovery," Bruce Rose, CEO of Carrington, said in a news release.
About Teresa Mears
Teresa Mears is a veteran journalist who has been interested in houses since her father took her to tax auctions to carry the cash at age 10. A former editor of The Miami Herald's Home & Design section, she lives in South Florida where, in addition to writing about real estate, she publishes Miami on the Cheap to help her neighbors adjust to the loss of 60% of their property value.
msn real estate is social
FIND YOUR DREAM HOME OR APARTMENT
WHAT'S YOUR HOME WORTH?
HOME IMPROVEMENT PROFESSIONALS
from our partners