Home sales slip but are up over last year
The median price is up slightly and the inventory is down considerably from a year ago. Distressed properties made up a smaller percentage of sales.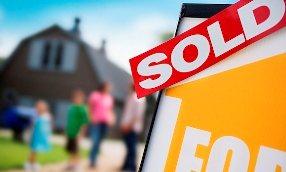 The number of existing homes sold fell in March, another reminder that the housing market, while improved, is still seeking its way.
Sales of existing homes were down 2.6% from February, but were up 5.2% compared with March 2011. Total sales for the first three months of the year were at the highest level since 2007.
The median price for existing homes sold was $163,800, up 2.5% from a year ago.
Post continues below
"The recovery is happening, though not at a breakout pace, but we have seen nine consecutive months of year-over-year sales increases," Lawrence Yun, chief economist for the National Association of Realtors, said in a news release. "Existing-home sales are moving up and down in a fairly narrow range that is well above the level of activity during the first half of last year."
He added: "With job growth, low interest rates, bargain home prices and an improving economy, the pent-up demand is coming to market and we expect housing to be notably better this year."
Foreclosures and short sales made up considerably less of the total homes sold than at this time last year. Distressed properties accounted for 29% of sales, down from 34% in February and 40% in March 2011. Of the March 2012 sales, 18% were foreclosures, which sold for an average 19% discount, and 11% were short sales, which were discounted an average 16%.
The percentage of first-time buyers, investors and all-cash sales was little changed from last month or last year.
Sales to first-time homebuyers made up 33% of the market in March, up from 32% in February and the same as in March 2011. Sales to investors made up 21% of the total, down from 23% in February and 22% in March 2011.
One factor that may keep home sales down is a lack of homes for sale in some areas, including South Florida and some cities in the West. Inventory nationwide is down 21.8% from last March. There are 2.37 million homes listed for sale nationwide, compared with the record 4.04 million listed in July 2007. At the current sales pace, it would take 6.3 months to sell all the homes, which makes the situation close to a balanced market favoring neither buyers nor sellers.
The picture by region:
Midwest: Sales were unchanged from February and up 15.9% from a year ago. The median price was $132,800, up 5.2% from last March.

South: Sales were down 1.1% from February and up 3.6% from a year ago. The median price was $146,500, up 6.2% from last March.

Northeast: Sales were down 1.7% from February and up 5.5% from a year ago. The median price was $228,300, down 1.9% from last March.

West: Sales were down 7.4% from February and 0.9% from a year ago. The median price was $198,300, up 1.6% from last March.
Are you sure you want to delete this comment?
FIND YOUR DREAM HOME OR APARTMENT
msn real estate is social
WHAT'S YOUR HOME WORTH?
HOME IMPROVEMENT PROFESSIONALS