Few borrowers seek foreclosure reviews
Only 4% of the more than 4 million eligible homeowners have asked to have their foreclosure cases reviewed. Some say the letter is confusing, but others believe homeowners are cynical.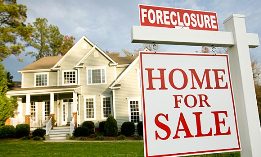 Nearly six months after 4.1 million homeowners were offered independent reviews of their foreclosure cases, only about 165,000, about 4%, have accepted the offer.
The reviews were part of a deal made last year involving 14 loan servicers and the Federal Reserve, the Office of the Comptroller of the Currency, the Office of Thrift Supervision and the Federal Deposit Insurance Corp. in the wake of the robo-signing scandal. If a review finds that a homeowner suffered financially because of improper foreclosure practices, the homeowner could receive compensation ranging from several hundred to thousands of dollars.
Why haven't more borrowers sought reviews? Suggestions range from the form of the letters sent by federal banking regulators offering the reviews to misunderstanding to homeowner cynicism, since the reviewers are hired by the banks.
Post continues below
"They are really jaded by what's going on," lawyer Tiffany Norman told The San Francisco Chronicle. "Most of the people were trying to get a loan modification for a couple years; they turned in the same documents over and over. They don't really think the courts or the banks are going to do anything to help them, even though they say it's independent."
The reviews are free, but borrowers have to submit a five-page form to get one. The original deadline of April 30 has been extended to July 31, and regulators are planning another mailing to eligible homeowners in June.
To qualify for the foreclosure review, the homeowners must have had a primary residence in the foreclosure process between Jan. 1, 2009, and Dec. 31, 2010. In addition, the loan would have to have been serviced by one of the 14 servicers that were part of the settlement, which include Bank of America, Chase, Citibank, GMAC Mortgage, Wells Fargo and most other major servicers. More details are at the Independent Foreclosure Review site.
One of those who didn't bother to request a review was Pamela Hall of San Leandro, Calif., who has been trying to get a loan modification for 2 1/2 years. "I figured, why waste my time?" she told The Chronicle. "Filling out paperwork hasn't worked so far."
About Teresa Mears
Teresa Mears is a veteran journalist who has been interested in houses since her father took her to tax auctions to carry the cash at age 10. A former editor of The Miami Herald's Home & Design section, she lives in South Florida where, in addition to writing about real estate, she publishes Miami on the Cheap to help her neighbors adjust to the loss of 60% of their property value.
msn real estate is social
FIND YOUR DREAM HOME OR APARTMENT
WHAT'S YOUR HOME WORTH?
HOME IMPROVEMENT PROFESSIONALS
from our partners