Do a short sale, get a $20,000 tax bill
The law that exempts some forgiven mortgage debt from federal taxes expires Dec. 31. Unless Congress extends it, homeowners who do short sales or get principal reductions will get big tax bills.
As more underwater homeowners pursue short sales and principal reductions, they may not realize they are facing a deadline.
If debt you owe on your primary home is forgiven by Dec. 31, you will not have to pay federal income tax on that forgiven debt, as long as it was used to "buy, build or substantially improve your principal residence."
But if that debt is forgiven after 2012, borrowers will once again owe income tax on that amount. If you do a short sale and your lender writes off $100,000 of what you owed, that could mean a hefty tax bill. The same goes for foreclosure, in some states, or principal reductions that are part of mortgage modifications.
Post continues below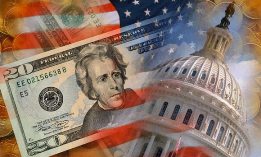 David Dayen, in an article at Salon, does the math: "A $100,000 principal reduction for a family making the median adjusted gross income of $32,393 would calculate to an additional tax bill of roughly $21,200."
Forgiven debt has long been taxable. You can read the IRS rules here. The Wall Street Journal has a Q&A about forgiven mortgage debt.
But in 2007, Congress passed the Mortgage Forgiveness Debt Relief Act, which temporarily exempted debt used to acquire or renovate a principal residence. The exemption does not apply to mortgage refinancing in which the cash taken out was used for purposes other than buying, building or renovating a home. It also does not apply to investment property. (Borrowers in those situations can escape tax on the forgiven debt if they can prove insolvency or the debt is discharged through bankruptcy.)
If you plan to pursue a short sale, you might want to start now, though it may already be too late. While new rules have sped up the pace of some short sales, others still drag on for months.
Some members of Congress believe that the tax break should be extended, at least through 2013. A bill to extend the tax forgiveness through 2013 has already passed the Senate Finance Committee, but a vote has not yet been scheduled in the full Senate. The Obama administration supports extending the provision.
FIND YOUR DREAM HOME OR APARTMENT
msn real estate is social
WHAT'S YOUR HOME WORTH?
HOME IMPROVEMENT PROFESSIONALS
more on msn real estate