Tight inventory puts damper on home sales
With the number of homes on the market down 25.3% from last year, the pace of sales is basically stagnant. It's a seller's market in many cities.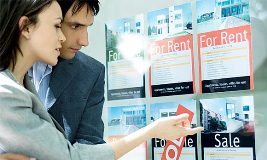 Sales of existing homes rose marginally in January, as would-be buyers continued to find very little to buy.
The number of homes for sale is at its lowest level since December 1999, according to the latest data from the National Association of Realtors.
The number of homes sold in January was 9.1% above last year's number and up 0.4% from December; inventory was down 25.3% from a year ago.
Post continues below
"Buyer traffic is continuing to pick up, while seller traffic is holding steady," Lawrence Yun, the NAR's chief economist, said in a news release. "In fact, buyer traffic is 40% above a year ago, so there is plenty of demand but insufficient inventory to improve sales more strongly. We've transitioned into a seller's market in much of the country."
The national median home price rose to $173,600, up 12.3% from the previous year.
Foreclosures and short sales accounted for 23% of January sales, down from 35% in January 2012. The average foreclosure discount was 20%, and the average short-sale discount was 12%, the NAR reported.
A number of factors are keeping sellers from putting their homes on the market, and inventory of homes for sale is particularly tight in California.
A total of 27.5% of Americans with mortgages still owe more than their home is worth, which is keeping some from selling. Tight credit means that some families who would like to sell a smaller home and move to a larger one are staying put. And the general economic uncertainty continues.
When enough additional homes will come to market, either new construction or existing homes, is a big question. It probably won't be soon.
"We expect a seasonal rise of inventory this spring, but it may be insufficient to avoid more frequent incidences of multiple bidding and faster-than-normal price growth," Yun said in the news release.
FIND YOUR DREAM HOME OR APARTMENT
msn real estate is social
WHAT'S YOUR HOME WORTH?
HOME IMPROVEMENT PROFESSIONALS
more on msn real estate