Pending home sales up 13.3% over last year
Contracts signed to buy existing homes rose 5.9% in May, hitting the level of April 2010, when sales were spurred by a tax credit.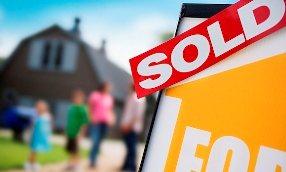 The number of home-sale contracts signed in May was up 13.3% over the previous year, a sign that home sales will continue to rise this summer.
The Pending Home Sales Index published by the National Association of Realtors rose 5.9% from April to May, with gains reported in every region. The index hit 101.1, which it also hit in March. That matches the level of April 2010, when buyers were seeking to take advantage of a federal tax credit.
The index measures contracts signed to buy homes, not actual sales, but is a good indicator of sales data a few months down the road, despite the high rate of contract cancellations in recent years.
Post continues below
An index of 100 is equal to the average level of pending sales in 2001 and is considered a healthy level of pending sales.
"The housing market is clearly superior this year compared with the past four years," NAR economist Lawrence Yun said in a news release. "The latest increase in home-contract signings marks 13 consecutive months of year-over-year gains."
He noted that actual closed sales also have risen this year and predicted a 9% to 10% increase in home sales for 2012 versus 2011.
One factor that may hold back home sales this year is the lack of inventory, particularly in lower price ranges.
Here are the regional results:
Northeast: up 4.8% for the month and 19.8% for the year at 82.9.
Midwest: up 6.3% for the month and 22.1% percent for the year at 98.9.
South: up 1.1% for the month and 11.9% for the year at 106.9.
West: up 14.5% for the month and 4.8% for the year at 108.7.
Analysts interviewed by Reuters had mixed views on the numbers. While some saw the report as another indication that the market was recovering, others were more cautious.
"The reality is that this is just an unwind of the massive decline from the previous month when sales got crushed," Jacob Oubina, senior U.S. economist for RBC Capital Markets, told Reuters. "This indicator tends to be volatile, so a large increase does not necessarily translate into sales, with underwriting standards stringent. Contract failure is relatively high. Sales will likely continue to bump around the bottom."
About Teresa Mears
Teresa Mears is a veteran journalist who has been interested in houses since her father took her to tax auctions to carry the cash at age 10. A former editor of The Miami Herald's Home & Design section, she lives in South Florida where, in addition to writing about real estate, she publishes Miami on the Cheap to help her neighbors adjust to the loss of 60% of their property value.
msn real estate is social
FIND YOUR DREAM HOME OR APARTMENT
WHAT'S YOUR HOME WORTH?
HOME IMPROVEMENT PROFESSIONALS
from our partners