Feds' move and the housing market? Ho-hum
If the lowest mortgage rates in two generations aren't spurring home purchases, even lower rates probably won't, either, analysts say. Rates aren't the issue.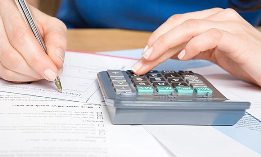 This week, the Fed decided to buy $40 billion worth of mortgage-backed securities a month, in part to keep interest rates low and help revive the housing market. But with mortgage rates already hovering around 3.55%, will any further decline make a difference?
Probably not, analysts say, beyond whatever boost an improvement to the overall economy might provide.
Post continues below
"It's hard to see where this is directly positive in stimulating housing demand," Jack Micenko, an analyst for the Susquehanna Financial Group, told The Wall Street Journal. "Yes, it will lower rates some, but low rates clearly aren't driving a massive demand for new housing loans." 
The decline of interest rates on 30-year loans to the lowest levels in many of our lifetimes (3.55% this week), has done little to spur homebuying, nor has the fact that it's significantly cheaper to buy than to rent in most U.S. cities.
Those factors are outweighed by the facts that many would-be homebuyers can't qualify for those rates because they have poor credit or they can't raise enough for a down payment.
"The level of mortgage rates isn't the problem – it's restrictive credit overlays," Nishu Sood, a housing analyst for Deutsche Bank, told The Wall Street Journal. "For example we have been doing a rent-versus-buy analysis for many years, and the relative attractiveness of owning has been at historic highs for several years already."
In some cities, there are few homes to buy, especially in the lower price ranges. Plus, people who are insecure about their jobs or the economy in general are not likely to buy a home – and it's only this last group that the Fed's move might inspire to a action.
If, by buying mortgage-backed securities, the Fed is able to boost employment and consumer confidence, that might spur a few more Americans to buy homes.
"This makes housing a little bit more affordable," Gus Faucher, senior macroeconomist at PNC Financial Services Group, told The New York Times. "But more important, it is designed to give some confidence to households and financial markets that the recovery is going to continue."
FIND YOUR DREAM HOME OR APARTMENT
msn real estate is social
WHAT'S YOUR HOME WORTH?
HOME IMPROVEMENT PROFESSIONALS
more on msn real estate