Who overprices their homes? You'd be surprised
Homeowners who bought during the boom may be more realistic about values than those who have bought since the bust.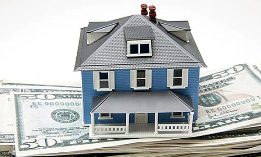 You'd think that people who bought their homes at the height of the real-estate boom would be the most likely to inflate their property values when they put those homes up for sale.
They're not. It's the homeowners who bought after 2007 who are most likely to overprice their homes, according to a new analysis by Zillow.
"Obviously the idea that your largest asset has been devalued significantly is difficult to accept," Steve Brownell of Zillow wrote.  "However, people who bought in the run-up to the bubble are seemingly more willing to confront this reality than those who purchased after the peak."
A separate Zillow survey found that more homeowners who bought after the peak and expect to sell in the next four years planned to price their homes based on what they paid for them – which, unfortunately, has little to do with what they are worth today.
"If your home has been on the market far too long, there's a good chance you're not facing market realities," Steve McLinden wrote at Bankrate.com, in an article titled "10 resourceful real-estate tips for 2011. "The value of your home isn't what the tax assessor says it is, or the sum on that 2-year-old appraisal you have filed away. It's not what a similar-size home that sold across town (sold for). It's what a buyer is willing to pay today."
Post continues below
If there are a lot of short sales and foreclosures in your neighborhood going for bargain prices, that is going to affect what you can get for your house. On the other hand, if you live in a popular neighborhood where few homes are available, your home might not have declined in value as much as the average for your city.
This is what Zillow found:
Sellers who bought in 2007 or later priced their homes 14% above market value.

Sellers who bought before 2002 priced their homes 12% above market value.

Sellers who bought during the boom, between 2002 and 2006, priced their homes 9% above market value.
It's interesting that homeowners who bought during the boom are the most realistic about today's values. You can read about how Zillow arrived at its conclusions and see graphics here.
These are averages, of course, so not everyone who bought after 2007 is unrealistic about a home's current value. But clearly some homeowners are. They forget that the decline in values has continued since the peak and, in fact, is continuing in some areas. On a national level, homes are worth about what they were in 2003.
As Brownell wrote: "… assuming your market followed the national trend, unless you bought your house before 2003, you should be selling it at a loss now."
In today's market, sellers aren't the only ones who are unrealistic. Buyers often go in thinking they can get a major discount off the asking price of any house. But homes in good neighborhoods that are realistically priced may sell quickly at full asking price.

Homes (houses) are only worth what you can get for them.  Everybody will try to get the most possible for their home when selling, it's only human .  It's up to the prosective buyer to make considered offers at prices they feel more truely reflect the value of the property.  If the seller won't  play because there is too much room between asking price and offering price the buyer should walk away from it.   Believe me, the very next day the buyer will probably find something else they like more.  Maybe at a more realistic price.  Number one rule in buying property:  DON'T FALL IN LOVE WITH IT!

If you look hard at the market prices are dropping back to reality and will continue. It doesnt take an economist or a  masters degree to see one in ten homes are being priced back to when people could actually buy them. Thing is you still see the squrrels trying to get a nut, 2 more years and prices will drop even more so back to realistic prices.
Are you sure you want to delete this comment?
FIND YOUR DREAM HOME OR APARTMENT
msn real estate is social
WHAT'S YOUR HOME WORTH?
HOME IMPROVEMENT PROFESSIONALS
more on msn real estate