Short sale? Foreclosure? You're on the 'fiscal cliff'
A provision that eliminates federal taxes on forgiven debt expires Dec. 31. State attorneys general are lobbying to extend the tax break.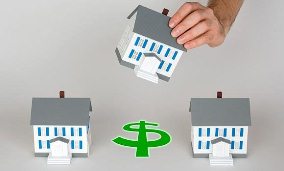 The attorneys general of 41 states have joined housing industry advocates, members of Congress and U.S. Treasury officials seeking tax relief for a group that is going to fall hard off the "fiscal cliff" at the end of the year if Congress doesn't act.
That would be those who have lost homes to foreclosure, done short sales or deeds in lieu of foreclosure or received mortgage modifications that included principal reductions.
Under U.S. tax law, forgiven debt is considered income and therefore is subject to federal income tax at regular rates. Normally, if you sell your home in a short sale or lose it to foreclosure, you could end up owing the IRS thousands of dollars. The same goes for those who received a principal reduction.
Post continues below
Under the Mortgage Forgiveness Debt Relief Act of 2007, the federal government said that mortgage cancellation on a primary residence was not a taxable event, as long as the money was used to buy, build or improve the home. (If you took out a second mortgage to send your kids to college and the debt was later forgiven, you still may be on the hook for taxes.) The act applies to up to $2 million of forgiven debt.
But that provision expires Dec. 31. So far, although policy wonks say the provision will be extended, it has not been.
That means if you sold your home for $200,000 less than you owed, and the bank forgave the debt -- not an unusual scenario in areas where homes are expensive and values fell substantially -- you could owe $50,000 in federal taxes if you're in the 25% tax bracket.
"If the act expires, you will be asking people to pay cash on an income they never received and with cash they don't have," John DiBiase, communications director for the National Association of Realtors' government affairs office, told The Palm Beach Post.
The attorneys general argued in their letter to Congress that requiring homeowners to pay taxes on forgiven mortgage debt would negate the benefits of the $25 billion settlement reached with the big banks, which encourages short sales and principal forgiveness.
"People are already suffering enough who go through default and foreclosure, and to suddenly give them a tax bill is incredibly cold-hearted," Anthony Sanders, a George Mason University real-estate finance professor, told The Palm Beach Post. "The government was a major contributor to the housing bubble and burst, so it's only fair that it extend the act to help households that have been absolutely crushed by the market."
If the provision is not extended, those who lost their home to foreclosure may be able to avoid a big tax bill by showing they were indigent, using IRS standards, at the time the home was sold. But not everyone in that situation will meet the test. Bankruptcy is another option, but it brings its own set of problems.
What do you think? Should the act be extended? Do you think it will be?
FIND YOUR DREAM HOME OR APARTMENT
msn real estate is social
WHAT'S YOUR HOME WORTH?
HOME IMPROVEMENT PROFESSIONALS