Will plan put the 'service' back in 'loan servicing'?
The new Consumer Financial Protection Bureau is proposing new rules for how mortgage servicers deal with borrowers. Will it make them more accountable?
The new Consumer Financial Protection Bureau is proposing rules the agency hopes will help the country avoid another housing crisis.
While we don't see anything that will keep your home from losing 50% of its value, the bureau is proposing a radical overhaul in how loan servicers deal with customers.
Adding a little customer service to mortgage servicing is part of the plan.
"The mortgage servicing rules we are considering reflect two basic, common-sense principles – no surprises and no runarounds," CFPB Director Richard Cordray said in a news release. "For too long, mortgage servicers have not been held accountable to their customers, and the result has been profoundly punishing to homeowners in distress. It's time to put the 'service' back in mortgage servicing."
Post continues below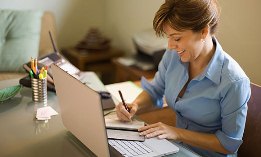 The new rules are in response to complaints about how lenders deal with their customers. The bureau wants loan servicers to, at a minimum, post payments when they are received, warn borrowers when interest rates are about to rise and explain options before adding expensive
Congress mandated that the new rules be drawn up. The CFPB will formally propose specific regulations this summer, ask for public comment and enact final rules in January.
The CFPB says the new rules are aimed at two problems: lack of transparency and lack of accountability.
"In recent years, many borrowers have complained that they did not receive the information they needed to help avoid foreclosure," the CFPB writes. "Other borrowers' troubles worsened because they found it difficult to get answers from their servicers, or get errors corrected when they occurred."
These are among the proposed rules:
Clear monthly mortgage statements.Servicers would have to send regular statements that show how payments break down into principal, interest, fees and escrow. If borrowers are behind, the notices should give them information about how to avert foreclosure.

Warnings before interest-rate adjustments.Borrowers with adjustable-rate loans should be told when the rate will change and what to do if they can't afford the new payments.

Ways to avoid expensive "force-placed" insurance. The rule would require advance notice and pricing information.

Information on ways to avoid foreclosure.Servicers would have to try to contact borrowers in danger of foreclosure and advise them of their options. Plus, if the borrower calls the lender, the servicer would have to provide "timely, complete and accurate information" about options.
Rules under consideration also would require immediate crediting of payments, up-to-date and accessible records, quick correction of errors and easy access to
foreclosure-preventi​on
staff. (Is anyone else appalled we have to have an act of Congress to get this basic level of service?)
Just as a refresher, The Associated Press explains the role of the mortgage servicer:
A mortgage servicer collects payments from the borrower on behalf of a loan's owner and typically handles customer service, escrow accounts, collections, loan modifications and foreclosures. Most borrowers do not choose their mortgage servicers. The owner of a loan frequently is not the original lender, even when the original lender is the servicer.
What do you think? Would these rules help?
About Teresa Mears
Teresa Mears is a veteran journalist who has been interested in houses since her father took her to tax auctions to carry the cash at age 10. A former editor of The Miami Herald's Home & Design section, she lives in South Florida where, in addition to writing about real estate, she publishes Miami on the Cheap to help her neighbors adjust to the loss of 60% of their property value.
msn real estate is social
FIND YOUR DREAM HOME OR APARTMENT
WHAT'S YOUR HOME WORTH?
HOME IMPROVEMENT PROFESSIONALS
from our partners