Home-price index shows first increase in 7 months
Case-Shiller numbers show prices rose in 19 of 20 cities from March to April. Year over year, prices were up in 10 of the cities.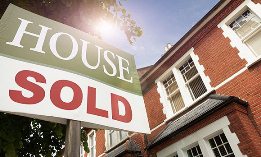 After seven months of decline, the S&P/Case-Shiller Index finally showed a slight increase in home prices, another indication that the housing market might slowly be emerging from the mire.
Both the 10-city and 20-city indexes rose 1.3% from March to April. Adjusting for seasonal factors, prices were up 0.7%. Nineteen of the 20 cities showed an increase in prices from March to April. The exception was Detroit, where prices fell 3.6%.
The more reliable year-to-year data showed that prices were down 2.2% for the 10-city index and 1.9% for the 20-city index, a slower rate of decline than in previous months. Ten of the 20 cities showed an increase in prices from April 2011 to April 2012, with Phoenix showing the greatest increase, at 8.6%. Atlanta continued to show the largest price decline, losing 17% year over year though that metro area showed an increase of 2.3% from March to April.
Post continues below
"With April 2012 data, we finally saw some rising home prices," David M. Blitzer, chairman of the Index Committee at S&P Indices, said in a news release. "It has been a long time since we enjoyed such broad-based gains. While one month does not make a trend, particularly during seasonally strong buying months, the combination of rising positive monthly index levels and improving annual returns is a good sign."
The cities that showed increased prices from April 2011 to April 2012 were:
Phoenix, 8.6%.
Minneapolis, 3.8%.
Miami, 3.2%.
Dallas, 2.8%.
Denver, 2.8%.
Washington, D.C., 1.6%.
Detroit, 1.2%.
Charlotte, N.C., 0.8%.
Tampa, Fla., 0.8%.
Boston, 0.1%.
The cities that showed price declines year over year were:
Atlanta, 17%.
Las Vegas, 5.8%.
Chicago, 5.6%.
New York, 3.8%.
Los Angeles, 3.6%.
San Diego, 1.8%.
San Francisco, 1.4%.
Cleveland, 1.3%.
Seattle, 1%.
Portland, Ore., 0.9%.
The gains in the index, which has showed a slowing of losses in the past few months, were greater than predicted by analysts. But another economic measure, consumer confidence, fell in June, for the second straight month.
That matters because one factor keeping Americans out of the housing market is lack of confidence both in their ability to protect their home equity once they buy and confidence in other economic factors, such as jobs.
"All the headlines are positive on house prices, and this is important because they've been going down for five years," UBS Investment Research economist Maury Harris told USA Today. "It's a confidence builder at a time when Americans really need something good happening."
About Teresa Mears
Teresa Mears is a veteran journalist who has been interested in houses since her father took her to tax auctions to carry the cash at age 10. A former editor of The Miami Herald's Home & Design section, she lives in South Florida where, in addition to writing about real estate, she publishes Miami on the Cheap to help her neighbors adjust to the loss of 60% of their property value.
msn real estate is social
FIND YOUR DREAM HOME OR APARTMENT
WHAT'S YOUR HOME WORTH?
HOME IMPROVEMENT PROFESSIONALS
from our partners