Inventory keeps dropping, but not in 5 cities
Data from Movoto.com find that the number of homes for sale increased in a handful of cities, including Baltimore and Miami, between February 2011 and February 2012.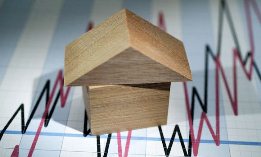 Here's another report pointing out the decline in inventory of homes for sale in the United States and the corresponding rise in home prices.
The latest data from Movoto.com found that 92,416 homes were listed for sale at the end of February, down 20.2% from a year previously. The number was also down slightly from January, which is contrary to the normal pattern, which sees more homes go on the market as spring approaches.
But the Movoto report did find that the number of homes for sale was increasing in five of the 34 cities it tracked. Baltimore had 27% more homes for sale than a year ago, Colorado Springs had 17% more, Miami 11.4%, Philadelphia 6.5% and Tucson, Ariz., 2.7%.
The cities that saw the greatest decline in inventory were in California. Sacramento had 72.9% fewer homes for sale, followed by Oakland, down 62%; San Francisco, down 58.9%; and Long Beach, down 52.5%. After that came Boston, down 50.1%, and then three more California cities: Los Angeles, down 49.1%; San Diego, down 47.9%; and Fresno, down 42.7%.
As for prices, Movoto.com found that the median price per square foot increased from $155 to $174 in the past year. That brings it back to where it was in 2010.
The cities that saw the greatest increase in price per square foot were Sacramento, up 47.2%; Phoenix, up 34.2%; and Oakland, up 33.8%.
Seven cities showed a decline in price per square foot: Chicago, down 14.5%; Cleveland, 6.1%; Minneapolis, 5.3%; Philadelphia, 4.5%; Boston, 3.3%; Memphis, 1.4%; and Raleigh, N.C., 0.9%.
Home prices per square foot ranged from $46 in Cleveland to $645 in San Francisco. New York City was not included in the analysis.
FIND YOUR DREAM HOME OR APARTMENT
msn real estate is social
WHAT'S YOUR HOME WORTH?
HOME IMPROVEMENT PROFESSIONALS