FHA won't deny loans over collections
Agency abandons plan to reject loans from borrowers who had more than $1,000 in disputed debt-collection accounts.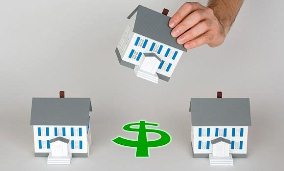 The Federal Housing Administration has reversed course and decided not to deny mortgages to borrowers who have more than $1,000 in disputed collections accounts.
The rule, which originally had been scheduled to go into effect April 1, was rescinded Friday by the Department of Housing and Urban Development.
Implementation of the new policy had been delayed for three months after opposition from homebuilders and lenders, who said such a rule would further curtail purchases by first-time homebuyers and shut out the low-income borrowers the FHA was designed to serve.
Post continues below
The purpose of the rule was to cut the risk to the FHA from borrowers who defaulted on their loans. It required the borrowers to either pay off the outstanding balance or show they had made payment arrangements. This didn't leave an option for borrowers who were in collection for debts they didn't owe.
Although denying credit to people who don't pay their bills seems like a good idea, the real world
of debt collection is plagued with errors. That means that borrowers who have always paid their bills on time could end up with more than $1,000 in erroneous collections on their accounts, which would end up as disputes. The rule applied only to collections that were less than two years old and did not apply to debts related to medical bills, death, divorce or unemployment.
The FHA can still decide to deny credit to customers with accounts in collections or with disputed collections account, but the decision is now back to being made by humans who know the borrowers' circumstances rather than being automatic.
About Teresa Mears
Teresa Mears is a veteran journalist who has been interested in houses since her father took her to tax auctions to carry the cash at age 10. A former editor of The Miami Herald's Home & Design section, she lives in South Florida where, in addition to writing about real estate, she publishes Miami on the Cheap to help her neighbors adjust to the loss of 60% of their property value.
msn real estate is social
FIND YOUR DREAM HOME OR APARTMENT
WHAT'S YOUR HOME WORTH?
HOME IMPROVEMENT PROFESSIONALS
from our partners