Still interested in foreclosures? What to keep in mind
Title insurance is the best way to protect yourself, but it's still not a guarantee your purchase will be free of the problems plaguing the industry.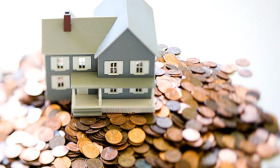 With all 50 states embarking on a joint investigation of potential widespread foreclosure fraud, it can be a scary time to be the buyer of a foreclosed home, and an even scarier time for buyers drawn by the lower prices of foreclosed homes.
Foreclosure lawyers who are helping foreclosed homeowners fight to get their homes back tell buyers they "should be really concerned," according to The Huffington Post, but other industry experts say that as long as you have title insurance for your new home, you should be safe. (Bing: What is title insurance?)
Kurt Pfotenhauer, chief executive of the American Land Title Association, the organization of title insurers, told Marilyn Lewis with MSN Real Estate that even if a foreclosed homeowner was able to prove that his home was wrongly repossessed:
"It is unlikely that a court will take property from an innocent current homeowner and return it to a previous homeowner who failed to make payments on the loan subject to the foreclosure."
However, foreclosure auctions are a completely different matter, showcased by The New York Times piece "Avoid Foreclosure Market Until the Dust Settles," which tells the story of the foreclosed home that Todd Phelps and Paul Whitehead thought they had bought at auction last month for the rock-bottom price of $137,000.
And yes, it was too good to be true. From The Times:
Several days later, however, they realized that what they had really bought was a second mortgage from Wachovia on a house that still had an enormous, unpaid primary loan. In other words, they did not own the home free and clear, and the auction company wouldn't give back their $137,000 check.
Hence the article's headline; it's obvious that Your Money columnist Ron Lieber is trying to convince buyers that they might want to steer clear of the foreclosure market for the time being, but he still offers worthwhile points to consider for those who can't turn their backs on a good deal:
The loan
Sure, plenty of foreclosed homes are in tip-top condition, but plenty of others were trashed by angry homeowners or were vacant for so long that squatters or others conducting illicit activity may have taken up residence.
Believe it or not, lenders aren't quite as willing to loan you money for such a home. So unless you have enough cash to pay for the home outright, you'll likely be hard-pressed to find a lender willing to give you a loan for a foreclosed home that isn't move-in ready, Andy Tolbert of Oneir HD Realty in Longwood, Fla., told The Times:
"If the carpet is ripped out and the toilets are missing, they are not going to give the loan."
There are some exceptions, including the 203(k) mortgage from the Federal Housing Administration, which allows buyers to borrow money to buy and renovate a foreclosed property. However, The Times adds that such a loan can be hard to come by, not to mention that some sellers don't allow you to buy with an FHA loan.
The auction process
As Lewis writes in her MSN piece "Foreclosure buyers: Does your purchase have a tainted title?" auctions are no place for a beginner, especially now.
And don't expect help from a professional to be your saving grace. That's what Phelps and Whitehead from The Times story did, however, the real estate broker they hired to check the records of the home they bought failed to tell them the property had several claims against it. Their advice?
"Trust no one," Phelps said. "We didn't get involved when the market was going crazy and everyone was getting subprime mortgages, and we felt like we were smart and that this was our reward for sitting on the sidelines. But there are enough bargains to be had on a straight sale."
The inspection
Even if your foreclosed home looks good on both the inside and outside, Lieber recommends you have the water and power turned on for the inspection just in case the former owners took their sabotage to a more invisible level, such as pouring concrete down the toilet or chimney, or cutting electrical wires.
In warmer climates, be on the lookout for harmful mold that may have multiplied during a long vacancy. And make sure you hire an inspector who is familiar with foreclosed properties and can give it a thorough inspection.
The title insurance
Both The Times and MSN say title insurance is a must, with MSN adding these recommendations for foreclosed homes:
Require the seller to provide a title insurance policy specifically protecting against title defects related to the foreclosure.
Have a reputable title insurer determine and declare in writing or in an insurance policy that the title you are about to accept is free from defects that were or may have been created by the foreclosure process.
The waiting game
But in the end, Lieber still says you should wait for the dust to settle, noting that you'll be more likely to be free of paperwork problems because of the scrutiny now focused on the foreclosure process.
You'll also likely have more to choose from, since tens of thousands -- if not hundreds of thousands -- of foreclosures are on hold while some of the nation's biggest lenders review their foreclosure processes. Lieber closes with:
For better or for worse, foreclosed properties are going to be available for a very, very long time.
Would you consider buying a foreclosed homes once the "dust settles," or is this debacle just the latest in a string of problems that has made it clear to you that they're simply not worth the hassle?
About Teresa Mears
Teresa Mears is a veteran journalist who has been interested in houses since her father took her to tax auctions to carry the cash at age 10. A former editor of The Miami Herald's Home & Design section, she lives in South Florida where, in addition to writing about real estate, she publishes Miami on the Cheap to help her neighbors adjust to the loss of 60% of their property value.
msn real estate is social
FIND YOUR DREAM HOME OR APARTMENT
WHAT'S YOUR HOME WORTH?
HOME IMPROVEMENT PROFESSIONALS
from our partners