Spring selling season finds little to sell
With the number of homes for sale at a 12-year low, prospective buyers find few options. Multiple offers and sales above asking price are back.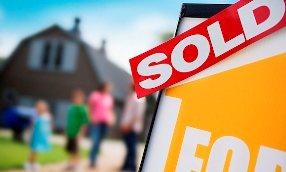 As the real-estate industry gears up for the traditional spring homebuying season, it is looking as though one key ingredient may be missing: homes for sale.
The number of homes for sale was at a 12-year-low at the end of December, according to the National Association of Realtors, and it doesn't look as if the inventory will grow much in the immediate future.
While some would-be buyers who sat out the real-estate bust are now inching into the market, sellers are staying put. Some are waiting for prices to rise more, and some are trapped by mortgages that exceed their home's worth. Inventory is down 21.6% over the previous year nationwide and as much as 75% in some areas.
Post continues below
That has taken the market back to multiple offers and homes going for higher than the asking price in many popular neighborhoods. Investors, including big private-equity companies, are also sweeping in and scooping up homes for cash, leaving traditional home-buyers who need a mortgage out in the cold.
"There is just no inventory for buyers," said Bob Cilk, an agent with Re/Max Accord in Pleasanton, Calif., to Bloomberg. "There are lots of losers in the marketplace now. When you have multiple offers, there are several losers and only one winner for each home."
Real-estate professionals interviewed by Bloomberg told stories like these: A foreclosed home offered for sale in Washington, D.C., garnered 168 offers and sold for nearly double its asking price of $337,000. In San Ramon, Calif., 70 people stood in line for a lottery to buy for four available houses priced at $729,000 to $989,900.
Mark Zandi, chief economist for Moody's Analytics, predicted that it may be another year or two before sellers are ready to get back into the market. To lure sellers, prices need to rise another 5% to 10%, he told Bloomberg.
While we may see more increase in inventory in the judicial-foreclosure​ estates where homes have lingered in the foreclosure pipeline, conditions are unlikely to change much by spring.
"Inventories start growing in February and peak in July," said Jed Kolko, chief economist at Trulia, to Bloomberg. "But without even more new construction and more homeowners willing to sell, inventory will stay tight through this housing season."
FIND YOUR DREAM HOME OR APARTMENT
msn real estate is social
WHAT'S YOUR HOME WORTH?
HOME IMPROVEMENT PROFESSIONALS