List of improving markets hits 125, a new high
Builders' index has shown improvement in the past three months, though the Northeast is still mostly absent from the recovery.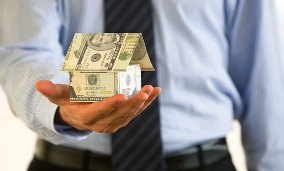 The number of U.S. housing markets deemed improving grew to 125 last month, the largest number since the index began last year.
This was the third monthly increase for the National Association of Home Builders/First American Improving Markets Index, which rose to 101 in April but then declined to 80 in June. In addition, only six of the 103 cities on last month's index fell off. The index now includes cities in 38 states, up from 33 last month, and the District of Columbia.
"This shows that a housing recovery is firmly taking root and helping generate needed jobs and economic growth across much of the country -- though we know that this expansion could be even stronger were it not for ongoing challenges including overly tight lending conditions and difficult appraisals," observed Barry Rutenberg, NAHB chairman and a homebuilder in Gainesville, Fla., said in a news release.
To be deemed an improving market, a metro area must show improvement in building permits, employment and home prices for at least six months.
Additional cities in California, Florida, Texas and Ohio were among the 22 cities that joined the list, along with New Orleans, Louisville, Ky., Charlotte, N.C., and Salt Lake City. In California, San Diego, Modesto and Visalia joined Sacramento and Santa Cruz on the improving list. Naples and Ocala were newcomers to the list of 12 Florida cities deemed improving, including Miami and Tampa. Texas has 16 cities on the list, including Dallas, Houston and San Antonio.
Falling off the list were Orlando, Fla.; College Station, Texas; Terre Haute, Ind.; Hanford, Calif.; Greenville, N.C.; and Erie, Pa.
Absent from the list are many cities in the Northeast, where recovery has been slower. No cities in New York, New Jersey or Connecticut were on the list, which was compiled before Superstorm Sandy. The housing chaos created by the storm is likely to roil the market for months in the affected areas.
FIND YOUR DREAM HOME OR APARTMENT
msn real estate is social
WHAT'S YOUR HOME WORTH?
HOME IMPROVEMENT PROFESSIONALS