Home prices continue to rise
The Southwest and Southeast continue to lead the recovery, but the Northeast and parts of the Midwest are lagging, according to the latest Case-Shiller data.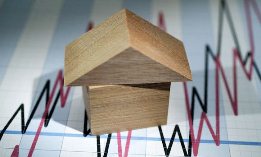 The latest Case-Shiller numbers show that the housing market is continuing to recover.
The S&P/Case-Shiller Home Price Indices for November found that prices rose year-over-year in 19 of the 20 markets tracked; prices fell only in New York. The 10-city index rose 4.5% and the 20-city index rose 5.5%
While prices fell slightly from October to November, 0.2% for the 10-city index and 0.1% for the 20-city index, David M. Blitzer, chairman of the Index Committee at S&P Dow Jones Indices, said that was because of normal seasonal patterns, not a hiccup in the recovery.
Post continues below
"The November monthly figures were stronger than October, with 10 cities seeing rising prices versus seven the month before," he said in a news release. "Winter is usually a weak period for housing, which explains why we now see about half the cities with falling month-to-month prices, compared to 20 out of 20 seeing rising prices last summer. The better annual price changes also point to seasonal weakness rather than a reversal in the housing market."
These statistics, like other recent measures, show that the Southwest is leading the recovery, closely followed by the Southeast. The Northeast and the industrial Midwest are not doing as well as the Sunbelt. Boston, Chicago and New York have experienced more than six months of price declines in the past year.
One analyst noted that the report shows that the larger cities are doing better than the United States as a whole.
The data show a "separation between the haves and have-nots," John Tashjian, principal at Centurion Real Estate Partners in New York, wrote in a research note, as reported by MarketWatch.
"It shows the larger cities — with a better economic basis, demand generators and foreign investment — appreciating at a rate far more rapidly than the wider U.S. Only when consumers are able to enter the market through better financing and increased job growth will we see the rest of the country catch up."
Here is how the 20 cities tracked by Case-Shiller fared in November 2012 vs. November 2011:
Phoenix: up 22.8%.
San Francisco: up 12.7%.
Detroit: up 11.9%.
Minneapolis: up 11%.
Las Vegas: up 10%.
Miami: up 9.9%.
San Diego: up 8%.
Denver: up 7.8%.
Los Angeles: up 7.7%.
Atlanta: up 7.6%.
Seattle: up 7.4%.
Tampa, Fla.: up 6.8%.
Portland, Ore.: up 5.7%.
Dallas: up 5.7%.
Charlotte, N.C.: up 5.1%.
Washington, D.C.: up 4.4%.
Boston: up 2.3%.
Cleveland: up 1.8%
Chicago: up 0.8%.
New York: down 1.2%.
FIND YOUR DREAM HOME OR APARTMENT
msn real estate is social
WHAT'S YOUR HOME WORTH?
HOME IMPROVEMENT PROFESSIONALS
more on msn real estate