Home prices up for fifth straight month
Case-Shiller index is up 2% from a year ago. Phoenix, Detroit and Minneapolis showed the largest gains, and Atlanta is finally improving.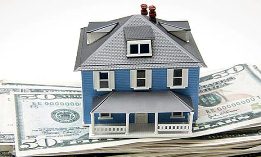 The latest Case-Shiller numbers show that the real-estate recovery is continuing in most cities.
The S&P/Case-Shiller Home Price Indices for August found that prices were up in 19 of the 20 cities from July to August and up in 17 cities year-over-year. Prices fell 0.1% in Seattle from July to August.
Nationwide, prices are about where they were in summer and fall 2003. The 20-city index is 2% above its level last year and 0.9% above July.
Post continues below
"The sustained good news in home prices over the past five months makes us optimistic for continued recovery in the housing market," David M. Blitzer, chairman of the Index Committee at S&P Dow Jones Indices, said in a news release.
Prices declined between August 2011 and August 2012 in three cities: Atlanta, 6.1%; New York, 2.3%; and Chicago, 1.6%. But Atlanta, which posted double-digit declines year-over-year from October 2011 through June 2012, actually is doing better and posted a 1.8% increase in prices from July to August.
Only three cities are still posting prices below 2000 levels: Atlanta, where prices are at 95.8% of their 2000 levels; Las Vegas, with prices at 96% of their 2000 levels; and Detroit, with prices at 79.2% of what they were in 2000.
Phoenix led the pack again, with prices up 1.8% from July to August and up 18.8% from a year ago. Prices are at 119.3% of their 2000 levels.
The cities that showed the greatest increase in prices year over year were:
Phoenix: 18.8%

Detroit: 7.5%

Minneapolis: 7.4%

Miami: 6.7%

Denver: 5.5%
"The housing recovery has had modest momentum," Anika Khan, a senior economist at Wells Fargo Securities, told Bloomberg. "We still are looking for housing improvement and think that trend will continue."
FIND YOUR DREAM HOME OR APARTMENT
msn real estate is social
WHAT'S YOUR HOME WORTH?
HOME IMPROVEMENT PROFESSIONALS