Older, industrial cities lag in recovery
Latest Realtor.com trends report shows asking prices up in 77 cities, but prices declined in 31 cities, showing the fragility of any market rebound.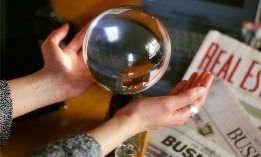 The numbers from the monthly real-estate data reports have been quite positive lately. Home values are rising or stabilizing, home sales are up and so is home construction.
Whether those happy numbers will continue beyond the summer selling season is still a big question. When you look at any of the statistics broken down by city, however, you can see that the recovery has not yet come to all the United States.
The August real-estate trends report from Realtor.com points up the struggles many areas are still facing. While the top 10 performers of the 146 metro areas tracked by the report saw asking prices increase anywhere from 12.2% to 38.9% over August 2011, the asking prices declined in 31 cities. Prices rose in 77 cities and held steady in 38 compared with August 2011 list prices.
Post continues below
"The recovery process, which began a year ago in Florida and has since spread to the West, continued to gain traction in August, with list price gains in most California markets, as well as other hard-hit metros such as Phoenix, Ariz.; Boise City, Idaho; Seattle and Reno, Nev.," the report said. "However, a growing number of older industrialized areas are showing signs of weakness, and the gains observed earlier in the 2012 home buying season in many markets appear to be moderating."
Some of the areas struggling the most are older, industrialized areas where local economies have yet to recover.
The number of homes listed for sale nationwide was down 18.68% over last August and 40% below the peak in September 2007 when Realtor.com began tracking the data. Only two cities, Philadelphia and Shreveport, La., had more homes listed for sale in August 2012 than in August 2011.
While the asking prices tracked by Realtor.com are not as telling as actual selling prices, they still provide a look at how things are going in various cities.
The cities where asking prices fell the most between August 2011 and August 2012 were:
Peoria-Pekin, Ill., down 10.35%

Charleston, W. Va., down 9.03%

Toledo, Ohio, down 8.61%

Fort Wayne, Ind., down 6.83%

Trenton, N.J., down 5.66%

Milwaukee-Waukesha, Wis., down 5.26%

Tyler, Texas, down 5.06%

Chicago, down 5%

Philadelphia, Pa.-N.J., down 5%

Allentown-Bethlehem,​

Easton, Pa., down 4.81%

Newark, N.J., down 4.73%.
The cities that notched the biggest increase in asking prices between August 2011 and August 2012 were:
Santa Barbara-Santa Maria-Lompoc, Calif., up 38.96%

San Francisco, up 16.97%

San Jose, Calif., up 16.1%

Boise City, Idaho, up 13.71%

Oakland, Calif., up 13.56%

Riverside-San Bernardino, Calif., up 12.63%

West Palm Beach-Boca Raton, Fla., up 12.51%

Seattle-Bellevue-Eve​rett,

Wash., up 12.51%

Fort Myers-Cape Coral, Fla., up 12.2%.
What do you think: Is the recovery solid? Or do you expect prices to quit rising and perhaps even decline this winter?
About Teresa Mears
Teresa Mears is a veteran journalist who has been interested in houses since her father took her to tax auctions to carry the cash at age 10. A former editor of The Miami Herald's Home & Design section, she lives in South Florida where, in addition to writing about real estate, she publishes Miami on the Cheap to help her neighbors adjust to the loss of 60% of their property value.
msn real estate is social
FIND YOUR DREAM HOME OR APARTMENT
WHAT'S YOUR HOME WORTH?
HOME IMPROVEMENT PROFESSIONALS
from our partners