Home-price increases may not last
7 of the 10 major metros that showed the greatest increase in asking prices in the past year have a high rate of foreclosures still in the pipeline.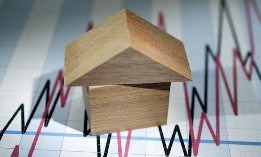 The most recent spate of statistics has painted a cheery picture for a number of cities, including some of those that fell furthest during the bust, such as Phoenix and Miami.
But the good news isn't as good as it looks for some of the "turnaround towns," says Trulia chief economist Jed Kolko, who looked at both price data and homes in foreclosure. What he found was a tale of two kinds of cities: cities that are emerging from the muck because the fundamentals are improving and cities where prices have risen because of investor interest but that aren't really out of the woods yet.
Post continues below
First, the happy news: Of the 10 markets where homes showed the greatest increase in asking prices in the past year, three are "in the clear." Those are Denver; San Jose, Calif.; and Pittsburgh. Coming up behind them are Little Rock, Ark.; Austin, Texas; and Colorado Springs, Colo.
All those cities saw price increase of 4% or more year over year and have fewer homes in foreclosure than the national average, which is one in 100. "Because their price gains aren't threatened by a future local foreclosure wave, we're calling these markets 'in the clear,'" Kolko wrote at the Trulia Trends blog.
In the "news isn't as good as it looks category," are seven of the 10 cities that saw the largest increase in asking prices year over year: Phoenix; Miami; Cape Coral-Fort Myers, West Palm Beach and Orlando, Fla.; Warren-Troy-Farmingt​on Hills, Mich.; and Detroit.
"The huge price gains we've seen in Miami and Phoenix are not built to last," Kolko said in a news release. "These increases will shrink or reverse as the backlogged foreclosures in these metros hit the market." The percentage in the foreclosure process is 2.55 in Phoenix, more than twice the national average, and 3.37 in Miami, more than three times the national average
One key factor, he says, is why prices are rising. In the "at risk" metros, prices are rising because they got so low they are attracting investors and international buyers. The "in the clear" metros are seeing prices rise because of job growth, Kolko wrote.
Of the 100 major metros analyzed by Trulia, 44 showed price increases year over year, but 15 of those have a high percentage of homes in foreclosure, putting those price increases at risk. The "at risk" markets suffered bigger price drops after the boom, have had slower job growth in the past year and are issuing fewer residential building permits.
Of the 56 markets where prices did not increase, most have few homes in foreclosure. But in some cities, prices are falling and there are a high number of homes in foreclosure. Among those bad news-bad news cities are Chicago, Atlanta and Sacramento, Calif.
About Teresa Mears
Teresa Mears is a veteran journalist who has been interested in houses since her father took her to tax auctions to carry the cash at age 10. A former editor of The Miami Herald's Home & Design section, she lives in South Florida where, in addition to writing about real estate, she publishes Miami on the Cheap to help her neighbors adjust to the loss of 60% of their property value.
msn real estate is social
FIND YOUR DREAM HOME OR APARTMENT
WHAT'S YOUR HOME WORTH?
HOME IMPROVEMENT PROFESSIONALS
from our partners