FHA will back loans on more expensive homes
Despite a desire to curtail the federal goverment's role in lending, Congress raises the limit on FHA loans to $729,750 in expensive areas. Is that a wise move?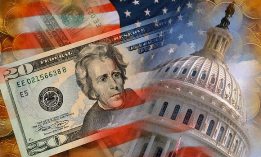 You may have heard that the federal government is trying to pull back its role in the mortgage business.
Nevertheless, Congress voted this week and President Barack Obama agreed to raise the size of mortgages backed by the Federal Housing Administration to $729,750 in the most expensive areas.
The FHA cap, which varies depending on local housing prices but is $417,000 in most cities, was raised in 2008 from $625,500 in an effort to boost the market. That temporary boost, which also applied to loans backed by Fannie Mae and Freddie Mac, expired Oct. 1.
Post continues below
At the urging of housing-industry lobbyists and members from areas where housing is expensive, Congress voted to extend the higher limits for two more years, but only to mortgages backed by the FHA, not those backed by Fannie Mae and Freddie Mac.
Whether the move will do much for the housing market is debatable, but it could help homebuyers in areas where a basic house costs $700,000.
Without the FHA option, or the option of a loan backed by Fannie or Freddie, homebuyers have to get a jumbo mortgage, which usually carries a higher interest rate. With Congress' action, buyers can get a mortgage from the FHA with a down payment as low as 3.5%. However, FHA mortgages do come with insurance premiums that raise the interest rate slightly.
The change in FHA limits could encourage buyers of more expensive home to make smaller down payments because the FHA mortgage is likely to be the best deal they can get.
"FHA levels were restored to their previous levels, but GSE (Fannie and Freddie) levels were not," Greg McBride, senior financial analyst at Bankrate.com, told U.S. News and World Report. "You could take a jumbo loan and pay 20% or 30% down, or take an FHA loan and only put down 3.5%. There's really not that middle ground anymore."
The FHA, traditionally used by first-time and lower-income home buyers, insured one-third of loans last year, up from 5% in 2006, The Wall Street Journal reported. The FHA and the two government-supported​ entities, Fannie Mae and Freddie Mac, now back about 90% of new mortgages.
An audit this week said there is a 50% chance the FHA will need a federal bailout, though the FHA says that will not happen.
The increase in FHA loan limits doesn't come without controversy. Although the president signed the bill, his nominee for FHA chief, Carol Galante, told senators that the administration supports reducing the loan limits, not raising them.
Some members of Congress accused their colleagues of wimping out and not following through with plans to shrink the federal government's role in the mortgage market.
Sen. Bob Corker, R-Tenn., told the House on Thursday:  "I am absolutely so discouraged at Congress in lacking the courage to deal with this issue that we all know needs to be dealt with."
What do you think? Did Congress and the president make a mistake or was this a necessary move?
FIND YOUR DREAM HOME OR APARTMENT
msn real estate is social
WHAT'S YOUR HOME WORTH?
HOME IMPROVEMENT PROFESSIONALS