More real-estate agents face dangers
The recession has added to the risks agents face when they go alone to a home and meet strangers. Training and applications are designed to keep real-estate pros safe on the job.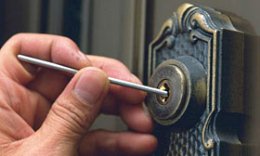 You don't think of real estate as a dangerous job, but the increase in crimes against people in the real-estate field has prompted the National Association of Realtors and other trade groups to boost safety training.
In 2010, the last year for which statistics are available, 63 people employed in real-estate-related fields, including property management and maintenance, died on the job. That was the highest number since the Bureau of Labor Statistics began keeping data in 2003.
Of the 60 deaths in 2010, 23 were slayings. An additional 14 people died from falls, nine from transportation accidents and eight from environmental toxins.
Ten deaths were reported among those who worked in sales, up from four in 2009.
Post continues below
"Anybody who works with the general public faces a higher degree of victimization than somebody who's in the office all day," Andrew Wooten, a safety instructor, told Inman News, which published a three-part series on agent safety last year.
Wooten was called in to conduct safety seminars in Iowa after a real-estate agent was assaulted on the job in February 2011 and 27-year-old Ashley Oakland was murdered in a model home in Des Moines in April 2011. ABC News wrote about five other murders of agents in recent years.
The recession has added to the danger for agents. "A real-estate agent makes a living meeting a complete stranger in an empty home," Tracey Hawkins, who owns a security company, told ABC News. "Agents may encounter squatters, angry former homeowners or even encounter abandoned pets that may be aggressive. These properties are often meth labs or pot houses, and encroaching upon them is dangerous."
The NAR has a number of safety tips and resources. The number of mobile applications designed to help agents stay safe also has grown.
FIND YOUR DREAM HOME OR APARTMENT
msn real estate is social
WHAT'S YOUR HOME WORTH?
HOME IMPROVEMENT PROFESSIONALS
more on msn real estate