FHA to cut fees on refinanced loans
Obama's plan would save homeowners about $1,000 a year on fees, in addition to what they save with the refinance. The program is limited to FHA loans issued before June 1, 2009.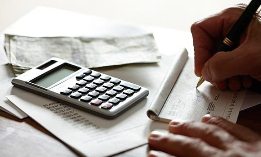 President Barack Obama announced a program today to save homeowners who refinance their FHA mortgages an average of $1,000 a year in addition to whatever they save by refinancing.
The plan cuts the upfront mortgage-insurance premium from 1% of the loan amount to 0.1%. The annual fee will be cut from 1.1% to 0.55%. The White House estimated 2 million to 3 million homeowners would be eligible, though it predicted that only several hundred thousand would refinance.
To take advantage of the discount, homeowners must be current on their FHA mortgage payments. They do not have to have any equity in their homes; underwater homeowners can also refinance under the plan, which requires no appraisal or income verification. Loans must have been taken out before June 1, 2009, and be done through the streamline program. The Associated Press has a Q&A.
Post continues below
"I'm not one of those people who believe that we just sit by and wait for the housing market to hit bottom," Obama said at a news conference. "There are real things we can do right now that would make a substantial difference in the lives of innocent, responsible homeowners."
The president also highlighted a plan to compensate military members for wrongful foreclosures. That compensation was part of the $25 billion mortgage settlement reached among five big banks, state attorneys general and federal housing officials.
Under that plan, members of the military whose homes were wrongly foreclosed on will receive $116,785 plus any lost equity. In addition, service members who were charged excessive interest rates or were forced to sell their homes in short sales will receive some benefits.
The FHA refinancing plan is one of several plans Obama has announced aimed at ameliorating the housing crisis and increasing the number of homeowners eligible for mortgage modification or refinancing. The administration late last year expanded the Home Affordable Refinancing Program, open to borrowers whose loans are backed by Fannie Mae and Freddie Mac. The president has called for homeowners whose loans aren't backed by Fannie and Freddie to get a similar deal, but that requires action from Congress, which is unlikely.
The administration also expanded its Home Affordable Modification program to include rental property, plus increased incentives for principal reduction. However, no principal reduction is available so far on loans backed by Fannie and Freddie.
FHA is raising its fees for new mortgages, including refinancing for those who don't qualify for the new reduced-fee program. About one-third of new mortgages today are FHA mortgages, which require only a 3.5% down payment,
FIND YOUR DREAM HOME OR APARTMENT
msn real estate is social
WHAT'S YOUR HOME WORTH?
HOME IMPROVEMENT PROFESSIONALS