First REO-to-rentals deal closed
Bulk sale of 699 Florida properties is part of a pilot program launched in six states. The shortage of homes for sale nationwide could ease the need for bulk sales.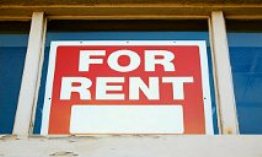 Fannie Mae has finally completed its first bulk sale of foreclosed properties to investors: 699 properties in three regions in Florida to Pacifica Companies of San Diego.
Since the federal government announced early this year that it planned to auction off homes in bulk to investors in an REO-to-rental program, the market has changed, with fewer homes available for sale in many cities. That could make it more advantageous for Fannie to sell homes individually rather than in big lots.
"Florida is one of the hottest markets in the U.S., and there's absolutely no reason to sell those homes in bulk," Dean Hooker, owner of Southeast REO in Pompano Beach, Fla., told The Palm Beach Post. "People are knocking down the doors for properties."
Post continues below
That likely explains why two-thirds of the homes that the government-supported​ entity sold to Pacifica came with tenants, something an individual buyer would prefer not to get with a home. The other third were vacant. Pacifica will pay $78.1 million for the properties, about 4% less than their estimated market value of $81.5 million. The transaction is not all cash, but includes a joint-venture arrangement with Fannie Mae.
Similar deals are expected to be announced for an additional 1,290 properties in California, Nevada, Arizona and Illinois. A plan to sell 541 homes in Atlanta fell through because the agency did not receive any acceptable bids.
The real-estate industry has opposed the bulk sale of REO properties to big investors, arguing that the market can more than take care of selling the homes one-by-one to investors or families that want to live in them.
The sales are part of a pilot program, and Fannie Mae has given no indication whether the REO-to-rentals auctions will be expanded to other states.
An executive at one Texas rental-management company still sees a place for bulk sales in the current market.
"Seeing it traded at that high value means we're probably going to see more pool sales coming," Jim Warren, senior vice president of Tenant Access, told Bloomberg. "Institutional money can aggregate a lot quicker. It's easier to evaluate an entire pool than one property at a time."
About Teresa Mears
Teresa Mears is a veteran journalist who has been interested in houses since her father took her to tax auctions to carry the cash at age 10. A former editor of The Miami Herald's Home & Design section, she lives in South Florida where, in addition to writing about real estate, she publishes Miami on the Cheap to help her neighbors adjust to the loss of 60% of their property value.
msn real estate is social
FIND YOUR DREAM HOME OR APARTMENT
WHAT'S YOUR HOME WORTH?
HOME IMPROVEMENT PROFESSIONALS
from our partners