10 questions to ask when renting a house
It's wise to consider your health when you sign a lease on a single-family home.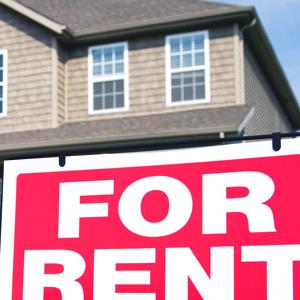 By Stephen Cook, HSH.com
If you're considering renting a house, you're not alone. The number of single-family rentals grew by 21 percent between 2005 and 2010, according to the Census Bureau's American Community Survey. Compared to apartments, single-family rentals offer most of the amenities of homeownership, but without the mortgage.
However, it's up to you to make sure that your family will feel safe and be healthy in the rental you choose. Here are 10 questions you should ask when renting a single-family home.
1. What kind of smoke alarms?
Earlier this year, the American Society of Home Inspectors (ASHI) urged homeowners to replace ionization fire alarms, which account for over 90 percent of alarms in use, with photoelectric sensing alarms. ASHI said smoke alarms have failed to provide warning in too many cases.
Post continues below
"All of the facts tell us that photoelectric alarms provide superior protection in real-world fatal fires," says Bill Jacques, president of the ASHI in Charleston, S.C. "We recommend that homeowners replace their ionization alarms with photoelectric alarms whenever possible."
The National Fire Protection Association, however,  advises that both types of smoke-alarm technologies should be used because they work differently. Be sure to ask the landlord if both types of alarms have been installed.

2. Where are the smoke detectors?
Building codes require a smoke detector be affixed to the ceiling above a bedroom and in any other room such as a kitchen or fireplace where a fire could start.
Local codes may also require landlords to have operating carbon-monoxide detectors, says Brenton Hayden, CEO of Renters Warehouse, the nation's third-largest property-management company serving single-family rentals, in Minneapolis. Make sure fire extinguishers are recharged and onsite, and ask if the home has been inspected by the fire marshal.
3. Is the home secure?
Look for home-safety features such as solid doors with keyed locks and dead bolts on outside doors, peepholes in the doors, security cameras and security systems, Hayden says.
4. Is the outside properly lit?
Lighting may be subject to vandalism. Security lights should either be mounted very high, or protected by wire mesh or tough polycarbonate shields. Make sure that there is outside lighting so that you can walk safely to and from your car at night, Hayden says.
5. What about radon?
Tenants should ask if the home has been tested for radon because long-term exposure to radon can lead to lung cancer and other health issues.
While radon is a problem in some areas more than others, "it's easy to remediate," Hayden says. "Basically, it involves a fan underneath the house and a vent to the outside."
5. Is there lead paint?
According to the EPA, if the home was built before 1978, there's a good chance it contains lead paint. Lead paint may be found on virtually any surface in the home, but is most dangerous on areas a child can reach, such as window sills and doors.
Federal law requires landlords to provide renters with the following:
Renters can also ask landlords to get a "lead hazard inspection."
"There are nonprofits that will remediate lead paint if a tenant can't afford it," Hayden says.
7. How about asbestos?
The prolonged inhalation of asbestos fibers can cause serious illnesses including malignant lung cancer, mesothelioma and asbestosis. In residential settings today, asbestos is rarely found in homes except potentially in or around old boilers, Hayden says. If it is found, the landlord is responsible for having a professional remove it.
8. Is there mold?
"Toxic mold is probably the most common problem we have to deal with," Hayden says.
According to the Centers for Disease Control, high quantities of mold spores can present especially hazardous health risks to humans, including allergic reactions, poisoning or fungal infection.
"There is an incredible amount of fear and we take it very seriously," Hayden says. "We remediate it or we make our owners remediate it."
Mold testing costs between $300 to $500, which the landlord might be willing to pay for or split with you. If mold is found, it should be removed and repairs should be made to ensure it won't return.
9. What about flooding?
"Most renters' insurance doesn't cover damage caused by floods," Hayden says. However, the federal government's flood-insurance program has a policy for renters that covers contents up to $100,000 and costs as little as $55 a year for renters who live in moderate to low-risk areas.
10. What if I develop a health issue after I move in?
In addition to contacting the landlord, Jacques suggests you continually document the condition of the property from the time that you take possession.
"Send [the report] to the landlord to document that there is a record of problems like a leaky roof that could lead to mold and mildew if it is not fixed. Documentation is something that could serve a tenant very well, especially in a home as opposed to an apartment. Having a written record could help the tenant get his deposit back."
More from HSH.com
FIND YOUR DREAM HOME OR APARTMENT
msn real estate is social
WHAT'S YOUR HOME WORTH?
HOME IMPROVEMENT PROFESSIONALS
more on msn real estate