Home for the holiday movies
Forget Macaulay Culkin. Whatever happened to the home from 'Home Alone'? Here's a look at the houses that have starred in the top holiday films.
With each year, it seems the 1983 film "A Christmas Story" creeps closer to classics such as "It's a Wonderful Life" and the original "A Miracle on 34th Street" as the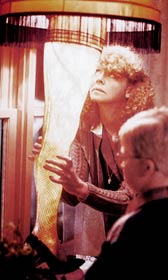 holiday movie du jour. Thanks to marathon TV showings, it'll be darn near ubiquitous by the end of this week. Heck, even knockoffs of its infamous leg lamp pop up in bars and "funny furniture" shops across the country.
But there's only one house where little Ralphie just about shoots his eye out. And as Zillow's Lauren Riefflin writes, it's one of a handful of homes made famous by holiday movies that happen to be actual houses — or in the case of "A Christmas Story," a tourist attraction.
Sorry, "Wonderful Life" fans: Shortly after that angel got its wings, much of Bedford Falls made its way into storage, along with sets from many other beloved holiday movies, as Riefflin writes:
The Griswolds' home in 'National Lampoon's Christmas Vacation,' for example, was filmed on a Warner Brothers back-lot set called Blondie Street' in Burbank, Calif. The set consists of 12 suburban homes on a curving street with a centralized park and paved sidewalks — a complete neighborhood replica (take a virtual tour here).
Hollywood worked in reverse for the "Christmas Story" house, however. In 2005, a Californian bought the Cleveland duplex – on eBay, according to the Chicago Tribune — that was used in exterior shots of Ralphie's Hammond, Ind., home; its living room also was used for filming most leg-lamp scenes. After the home's restoration, a museum dedicated to the movie opened across the street. Today, tours are hosted four days a week, with guest appearances by the actors who played Ralphie and his brother, Randy.
Other holiday movies whose sets are still standing include:
"Home Alone": Legend has it Macaulay Culkin is still holed up alone in the basement of this home on Chicago's North Shore, anticipating the next set of burglars and ensuing capers. In reality, the 4,243-square-foot private residence in Winnetka, Ill., used in this 1990 film and its sequel has had the same owners since 1988. Not far from homes used in films such as "Ferris Bueller's Day Off" and "Pretty in Pink," this house has a market value of about $1.6 million, according to the Cook County Assessor's Office.
"Bad Santa": In this 2003 movie, Billy Bob Thornton's no-good mall-Santa character effectively squats in a large California house, home to a child and his incognizant grandmother. Little did he know that if he waited seven years, he could've bought it outright: This 4,100-square-foot West Hills, Calif., home is on the market for $950,000.
"A Miracle on 34th Street": Spoiler alert — though, honestly, the film came out 63 years ago: Late in the movie, the dream home on little Susan's Christmas list magically appears — with a for-sale sign out front. Although it hasn't been on the market in some time, this 1,703-square-foot home in Port Washington, N.Y., has been effectively untouched since the mid-1960s.
Are your stockings hung by the chimney with care, with hopes that a film crew soon will be there? Certainly, being a holiday-movie set may do more for your home's cachet than, say, hosting Vito Corleone's death scene. Or hosting ghosts.
To see if directors may be interested in your house as a filming location, contact your local or state film commission. The Association of Film Commissioners International has a database of these agencies on its website.
Does your home have what it takes to be a holiday-movie set? Let us know.
— Tony Stasiek is a producer/editor at MSN Real Estate. He's the former editor of two leading mortgage-industry magazines and has worked as a newspaper editor and reporter.
FIND YOUR DREAM HOME OR APARTMENT
msn real estate is social
WHAT'S YOUR HOME WORTH?
HOME IMPROVEMENT PROFESSIONALS
more on msn real estate