Mortgage rates show little change
With potential Fed moves anticipated, average rates on 30-year fixed home loans drop to 4.51 percent.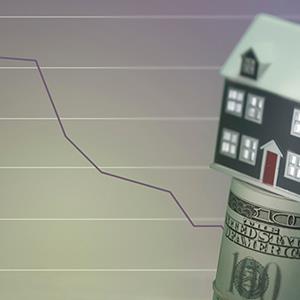 By Prashant Gopal, Bloomberg
U.S. mortgage rates were little changed as investors awaited this week's unemployment report and signs of the Federal Reserve's next move on bond purchases.
The average rate for a 30-year fixed mortgage was 4.51 percent this week, down from 4.53 percent, according to a statement today from Freddie Mac. The average 15-year rate climbed to 3.56 percent from 3.55 percent, the McLean, Va.-based mortgage-finance company said. 
Post continues below
Fed policymakers will meet this month to consider the next step in their strategy to reduce the pace of bond buying gradually as the economy strengthens. The committee in December cut purchases to $75 billion, from $85 billion, citing improvements in the labor market.
"We're in a bit of a holding pattern," Millan Mulraine, a New York-based economist at TD Securities, said in a telephone interview on Wednesday. "We know what the Fed thinks about the economy and any change to this view will be dictated by the data. Friday's employment report will be the first major test."
Companies in the U.S. boosted payrolls by 238,000 in December, ADP Research Institute data showed. That compared with a 200,000 advance that was the median forecast of 36 economists surveyed by Bloomberg. On Friday, the Labor Department will release the unemployment rate and hiring figures for last month.
The Fed's bond buying has kept borrowing costs at historic lows, adding support to a housing rebound that's also been driven by a tight supply of properties for sale. Home prices in November rose almost 12 percent from a year earlier, data from Irvine, Calif.-based CoreLogic showed this week.
The average 30-year mortgage rate reached a two-year high of 4.58 percent in August, up from 3.35 percent in early May, on speculation that the central bank would start to taper its stimulus.
More from Bloomberg
do not buy a home with a 30 year loan if you are over 40 years old. You will be working to pay this off till you are 70 years old assuming you do not refinance. I do not recommend refinancing either. Do you want to work until you are 70? How will your health be at 70? I am advising anyone to avoid the 30 year loan if you are older unless you plan to pay it off earlier.
Are you sure you want to delete this comment?
FIND YOUR DREAM HOME OR APARTMENT
msn real estate is social
WHAT'S YOUR HOME WORTH?
HOME IMPROVEMENT PROFESSIONALS
more on msn real estate