New data show uneven pace of housing recovery
Numbers crunched by RealtyTrac find that Rochester, N.Y., is seeing twice the national average rate of recovery, while Baltimore is bringing up the rear of the list.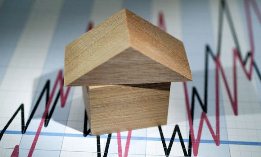 When we talk about national statistics, we often caution that the housing market in your town may not be anything like the national average. The recovery is taking place at different times, at differing speeds, in different cities.
RealtyTrac has crunched data and come up with a score it is calling the Housing Market Recovery Index, based on seven factors, including the local unemployment rate, the percentage of underwater loans, change in foreclosure activity since the peak, distressed sales, cash purchases and median home-sale prices. Looking at those factors, RealtyTrac ranked 100 major U.S. cities – though it has data for more than 900.
At the top of the list, with a Housing MRI of 217 is Rochester, N.Y., with strong employment, a smaller percentages of underwater homes and distressed sales, a decrease in foreclosure activity and an increase in home prices. The national average created the baseline of 100.
At the bottom was Baltimore, where prices have risen and foreclosures have declined, but not as much as in other cities. Baltimore's Housing MRI was 80.
"The U.S. housing market has clearly shifted to recovery mode over the past 18 months, with home prices consistently rising and foreclosures falling closer to pre-housing bubble levels," Daren Blomquist, vice president at RealtyTrac, said in a news release.
"Still, symptoms of the distress that plagued the housing market over the past seven years continue to linger, particularly in the form of a high percentage of underwater borrowers and distressed sales. This lingering distress is creating an uneven pace of recovery across different local markets," he said. 
These are the 10 cities RealtyTrac ranked as leading the way in housing recovery, with their Housing MRIs:
Rochester, N.Y.: 217

Cape Coral-Fort Myers, Fla.: 168

Albany-Schenectady-T​roy,

N.Y.: 168

San

Jose-Sunnyvale-Santa​

Clara, Calif.: 166

San

Francisco-Oakland-Fr​emont,

Calif.: 164

Birmingham-Hoover, Ala.: 163

Atlanta-Sandy Springs-Marietta, Ga.: 158

Fort Collins-Loveland, Colo.: 157

Flint, Mich.: 153

Oklahoma City: 153
The 10 metros at the bottom of the list and their Housing MRI scores are:
Baltimore-Towson, Md.: 80

Allentown-Bethlehem-​Easton,

Pa.-N.J.: 81

Rockford, Ill.: 82

Philadelphia-Camden-​Wilmington,

Pa.-N.J.-Del.-Md.: 83

Hagerstown-Martinsbu​rg,

Md.-W.Va.: 85

Colorado Springs: 85

Fresno, Calif.: 88

Visalia-Porterville,​

Calif.: 89

Pensacola-Ferry Pass-Brent, Fla.: 91

Salem, Ore.: 91
FIND YOUR DREAM HOME OR APARTMENT
msn real estate is social
WHAT'S YOUR HOME WORTH?
HOME IMPROVEMENT PROFESSIONALS
more on msn real estate