Rent Paris Hilton's former party pad
The Beverly Hills, Calif., home, which Hilton sold in 2007, can be yours for $20,000 a month.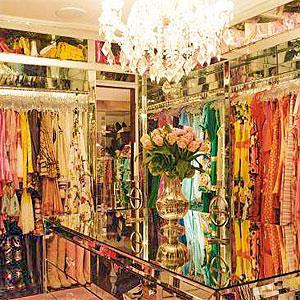 By Neal J. Leitereg, realtor.com

The onetime party pad of Paris Hilton has returned to the market as a rental.
The blond socialite and Hilton Hotels heiress purchased the Beverly Hills, Calif., house in 2004 for approximately $2.9 million, during the filming of the second season of her short-lived reality show with Nicole Richie, "The Simple Life." However, citing privacy concerns, Hilton listed the Spanish-style bungalow in 2007 for $4.25 million. It eventually sold later that year for $3.865 million.
It appears that little has changed with the former celebrity hangout, which is now back on the market as a $20,000-a-month rental property.
Although the house has four bedrooms, the listing (unsurprisingly) mentions that "one has been converted to the ultimate closet."
Other highlights of Hilton's "Old Hollywood" redecoration efforts are evident throughout the 3,000-square-foot home and include a black-and-white color scheme, a mirrored wet bar and an abundance of chandeliers.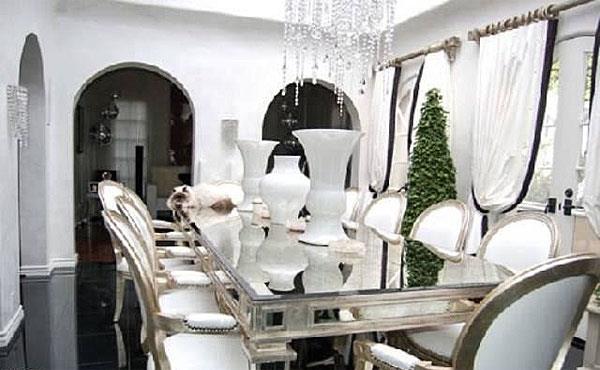 The home, built in 1926, also includes wired audio and video, a pool and a cabana.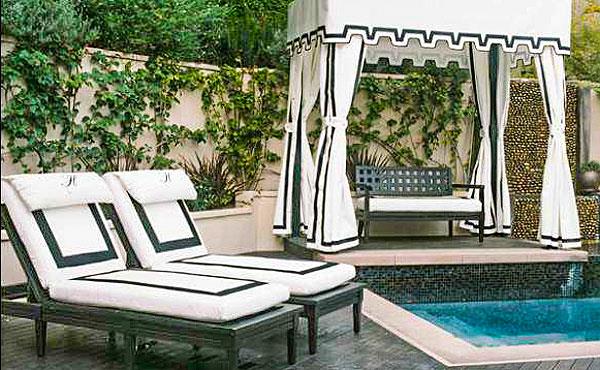 It has been a busy year for Hilton, who is looking to get back in the music and film game. The queen of the nightclub circuit played herself in Sofia Coppola's summer film "The Bling Ring."
Hilton also teamed with Lil Wayne on the single "Good Time," which is the lead track on her upcoming studio album. The 32-year-old signed with the Cash Money record label earlier this year and is said to be collaborating with RedOne, Snoop Dogg and Flo Rida on what will be her second studio album.
Check out more photos of the home: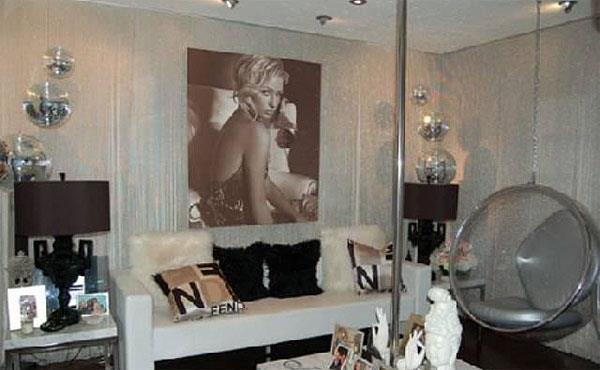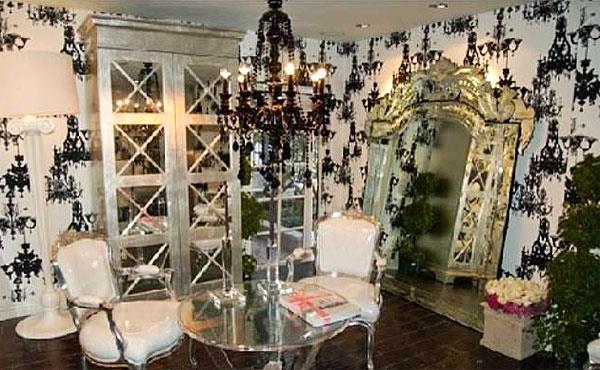 Farrah Aldjufrie of The Agency has the listing.
More from realtor.com
FIND YOUR DREAM HOME OR APARTMENT
msn real estate is social
WHAT'S YOUR HOME WORTH?
HOME IMPROVEMENT PROFESSIONALS
from our partners