Top cities for renter families
A number of New Jersey cities rank high for their low crime rates and high take-home pay.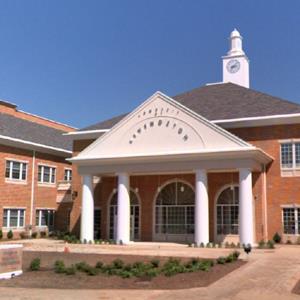 By Juliette Fairley, MainStreet
New Jersey represents more than 30 percent of the top 25 cities for renters to raise a family, according to a new survey.
"All of the New Jersey cities on our list have crime scores well below the national average and a high median household income," said Niccole Schreck, consumer-insights and marketing manager with Rent.com. "Many of the New Jersey cities have expansive parks, top-ranked school systems and even historical landmarks, which makes New Jersey a great place for families to live."
Livingston, N.J., ranked first, followed by Ladera Ranch, Calif., in second place.
Post continues below
"One obvious difference between our leading states on each coast is the climate," Schreck told MainStreet. "There are lots of choices for families whether it's the change of seasons or the relative warmth of the West Coast. California cities tend to be more populated with a higher quantity of rental dwellings."
The top cities were selected based on low crime rates, high school scores, high percentage of family households and high rental inventory.
"The home is often a family's single most valuable and visible economic asset and the housing in a community is a very reliable gauge of its prosperity," said Louise Keely, chief research officer at The Demand Institute. "Drive through any American town, city or village, and you can readily judge how well the community is faring by the types of property, their size and condition."
With 50 percent of American communities struggling to find their way forward after the Great Recession, renting provides a welcome relief in some cases.
"When living in an apartment, you are not typically responsible for the overall maintenance of the home such as random water leaks, pipe bursts, dishwasher repairs and other costly problems," Schreck said. "This lessens the family's expenses and responsibilities, which in turn gives parents more opportunity to put their money elsewhere." 
Other cities in New Jersey that made the list were Tenafly, Millburn and New Providence, and a selection of California cities that made the list includes El Dorado Hills, Rancho Palos Verdes, Los Altos and Yorba Linda.
"Some apartment complexes offer amenities that would be pricey elsewhere but may be included with the rent, such as a gym facility, game room, swimming pool and other features that are beneficial for families," Schreck said.
Connecticut is also well represented on the list with Darien in sixth place followed by Wilton, New Canaan and Ridgefield.
"Before settling in a city, families tend to look at the overall safety of the area, quality of schools, recreational activities nearby and the economic opportunity and stability that the city offers," Schreck said. "An affordable rental property is a necessity and then other factors come into play, such as whether or not there are other families in the neighborhood, if it is a safe environment for their children to live and play in and if the local school district has a high ranking."
More from MainStreet

This is a say nothing , "come on article". I was expecting to see a comprehensive listing of very reasonable rents in various locations within the states. Instead, a bait and switch operation. Person writing this article has no journalistic integrity, and has no business wasting my time. I hope he or she gets eaten by a werewolf on the way to skid row, for if he or she keeps writing like this, they will be living in a card board box in the outer limits.   

Are you sure you want to delete this comment?
FIND YOUR DREAM HOME OR APARTMENT
msn real estate is social
WHAT'S YOUR HOME WORTH?
HOME IMPROVEMENT PROFESSIONALS
more on msn real estate